HR as a Business Partner for Supply Chain, Procurement and Logistics (SUMMIT)
February 27, 2020
–
February 28, 2020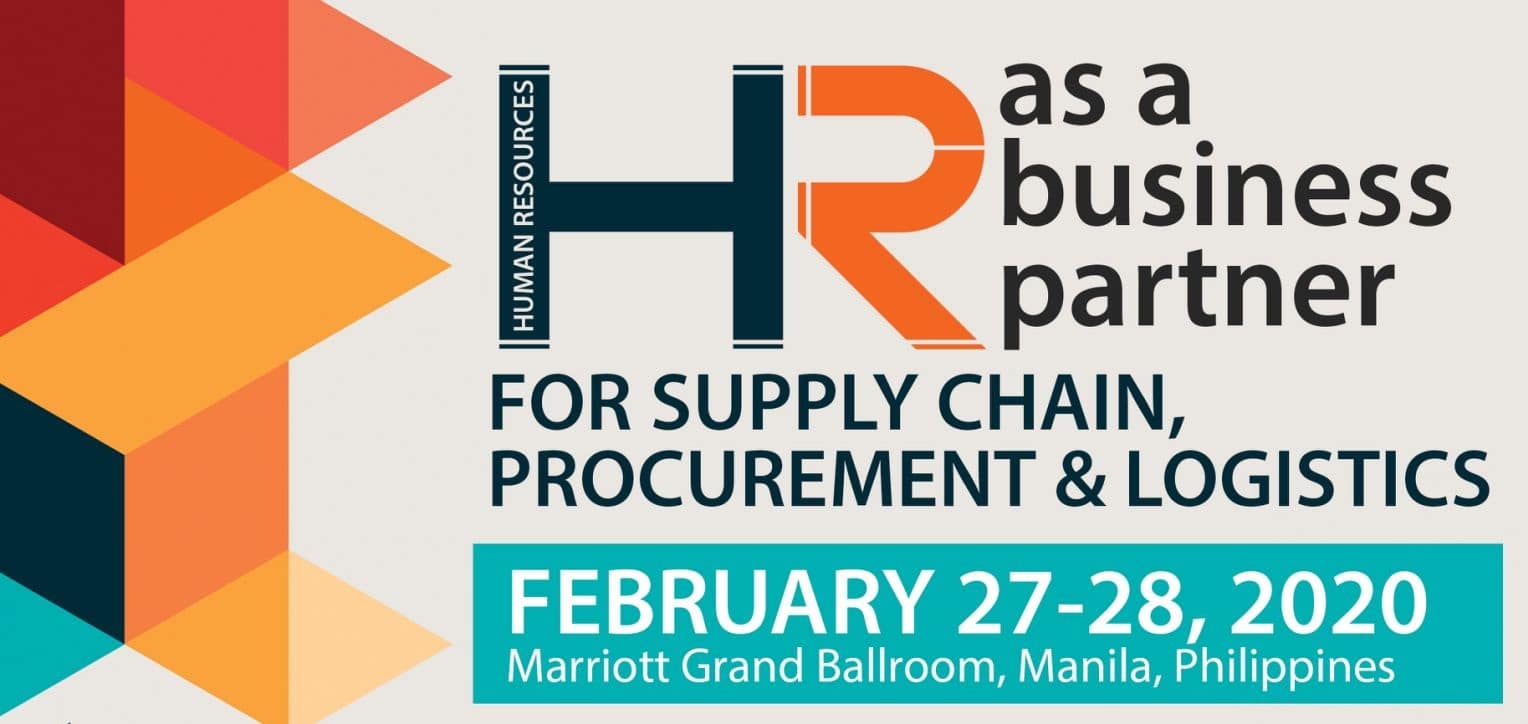 With the increase of complex demands in business challenges, the better alignment with Human Resources and Supply Chain must be projected as collaborative in operations in order to reach the needs and requirements of the industry. The HR professionals has a growing concern in terms of deficiency in supply chain talents resulting to disruption of Supply chain function, skills gap and workforce shortage.
LEARN AND NETWORK
Hear from the experts in top and emerging companies in HR and Supply Chain fields and learn their challenges, best practices, understanding Supply Chain Planning, Procurement & Logistics as the core of business and how HR can address the needs of the organization in terms of growing the business. Connect and form new relationships, and strengthen existing ones with peers and colleagues in the industry.
BENCHMARK AND COLLABORATE
Enable benchmark opportunities on how can Supply Chain and HR contribute to better business sustainability in the organization's business. Listen and collaborate to business processes and performance metrics to the industry bests practices, develop the framework to increase HR and Supply Chain collaboration, exchange ideas and find mutually beneficial solutions for achieving cost savings in indispensable functions.
PARTNER SOLUTIONS
Create a synergy on aligning Supply Chain competency developments to future trends on digitalization. Each bring expertise, experience, and an integrated approach to best help your organization cater your needs and to run your organization's business successfully.
The Day 1 of the Summit would be a series of Learning Sessions and Roundtable discussions while the Day 2 would be a Masterclass. This is organized specifically for HR Professionals from the expanse of Supply Chain, Procurement and Logistics with a line-up of experts, leaders and professionals who would highlight the trends, issues, best practices and other relevant areas to help your company and its decision makers drive sustainability and business competitiveness.