Rebuilding your Confidence in the Next Normal (FREE WEBINAR)
January 19
@
7:00 PM
–
8:00 PM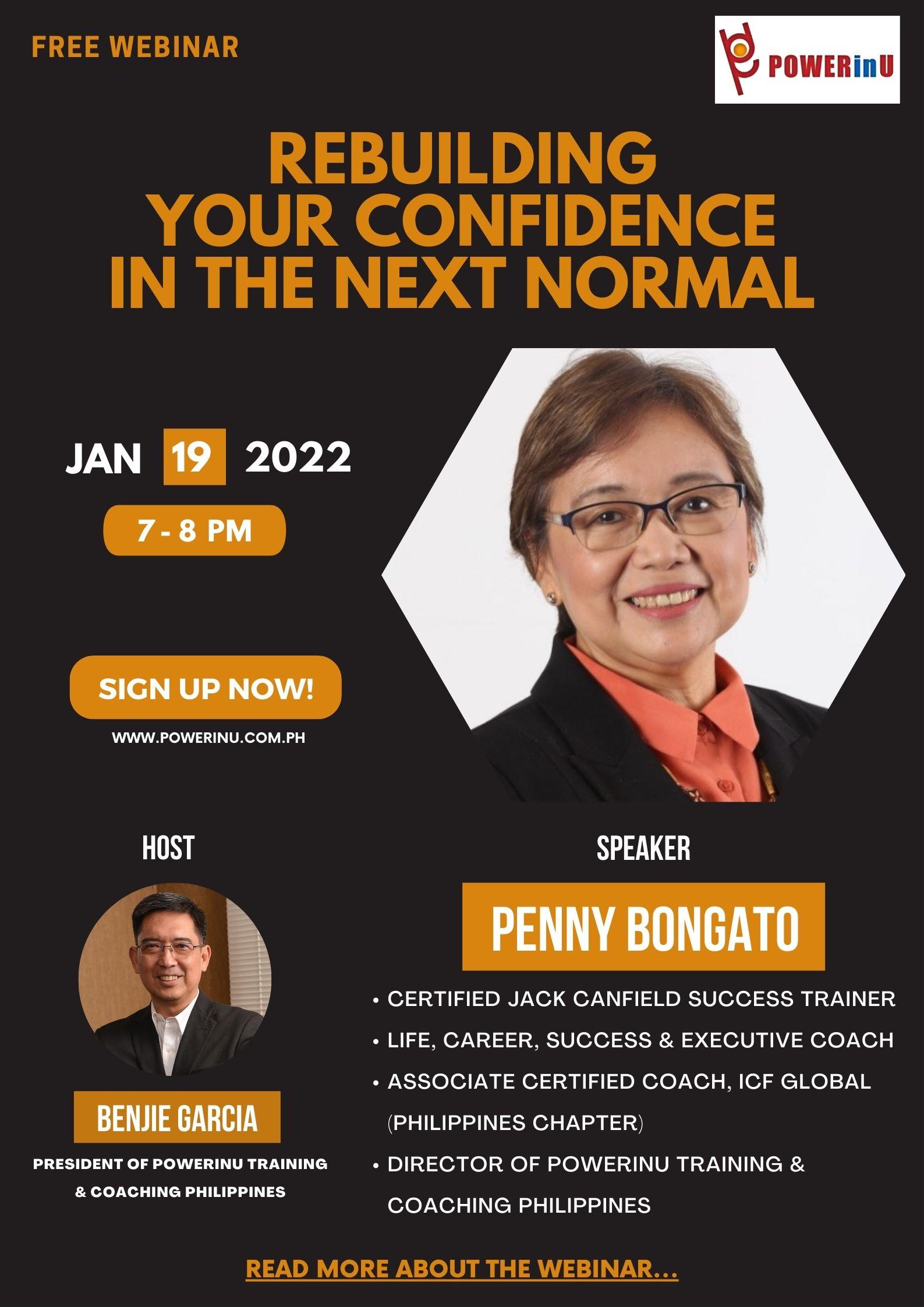 REBUILDING YOUR CONFIDENCE IN THE NEXT NORMAL
January 19, 2022
7:00 pm – 8:00 pm (PH Time)
This is a FREE WEBINAR.
Many employees have gotten used to working from home. Some even struggle with the 'disconnect' they have experienced during the long period of lockdown. They have become comfortable with isolation and engaging with colleagues and acquaintances only virtually.
However, now that many organizations are bringing back the employees to the worksite, the question now is: ARE YOU READY?
Are you ready and confident to go back on site?
Are you physically and mentally prepared for this?
How can you rebuild your confidence in the new normal of the workplace?
Join us in this webinar to rebuild, enhance and develop your self confidence especially at this start of the year.
---
About the Speaker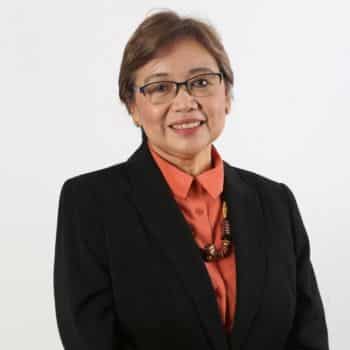 Success, Career and Life Coach, Author, Trainer, Public Speaker and Business Change Consultant
As a Canfield Certified Trainer in the Success Principles, she has completed the Canfield intensive professional training program on how to experientially teach the principles of success and how to facilitate individual and group transformation workshops. Having worked with Jack Canfield himself at his live training and events, Penny has honed her skills by continuously teaching and modelling the Success Principles in her daily life. In fact, Penny has launched two books already, "Career Shift: Follow your Passion" last August 2017 with Foreword by Jack Canfield, and "Ask for a Bigger Blanket" last November 2019.
---
We do not give certificates to our free publicly-offered webinars.
However, if you need proof of webinar attendance, we suggest forwarding to your organization or school a copy of the post-webinar email we send only to those who registered.
The recording of our free webinars are also uploaded in POWERinU's YouTube channel for everyone to watch again so feel free to subscribe so you can be updated whenever we have new uploads.