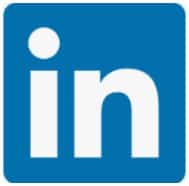 Anna has 20 years track record as a senior leader in Fortune 200 companies. She is known for remarkable record of achievement in change management, service delivery and people development.
She is a postgraduate of Biochemistry and she graduated in Novosibirsk University, Russia with a Master of Science degree in Physiology and Biochemistry. Her areas of expertise include Coaching, Mentoring & Training for teams & individuals, Organizational & Operational Transformation, Customer Experience. She was the P&G trainer of People & Communication Skills for 5 years during her career in P&G.
While overcoming transformations and challenges in personal and professional life, she leads others by example. She supports, inspires and develops people around her, advocate diversity & inclusion, sustainability and volunteering.
Anna holds a certificate in Professional Coaching skills, and she is an Associate Certified Coach of International Coach Federation, a Lumina Spark practitioner. Anna is passionate about coaching and people development. Among her coaching clients are from Fortune 500, NGOs and private sector. Her clients are senior managers, business owners, CEOs, freelancers, and even students from across geographies and generations.
Since she moved to the Philippines in 2017, she has participated in forums & summits, facilitated Diversity & Inclusion events arranged by Chambers of Commerce & by JLL. She has also ran team learning sessions for Regus & Spaces, Fluor, Hands on Manila, TheNile.Ph, for Australian & New Zealand, British, American and French Chambers of Commerce in the Philippines.
Anna also loves reading, painting, sailing (holder of a skipper license), playing golf, and she is also a keen long-distance runner.