Strategies of Success Workshop
"The Success Principles Workshop"
Based on Jack Canfield's Success Principles
HOW TO GET FROM WHERE YOU ARE TO WHERE YOU WANT TO BE!
The Success Principles is a set of principles that have been tried and tested by many successful people. The principles are presented in a simple manner that you can apply daily and it will teach you to increase your confidence, tackle daily challenges, live with passion and purpose, and realize all your ambitions.
Who Should Attend?
The 'Strategies of Success Workshop' or 'Success Principles Workshop' is a performance management program suitable to a wide range of professionals but will greatly benefit:
Young professionals who are starting in their career
First line managers who lead teams towards a common goal
Employees who are new in goal setting – even setting personal goals aside from your yearly performance goals
All those who want to become successful in their lives
Learning Objectives of the Strategies of Success Workshop (The Success Principles Workshop):
This unique fun-filled learning experience aims to:
Get crystal clear on your true passions and purpose in life.
Be clear with your goals in all aspects of your life.
Overcome the obstacles that have been holding you back from achieving your goals.
Create a step-by-step plan to accomplish your biggest goals – and dramatically improve all areas of your life.
Key Benefits from Attending this Learning Session:
In this session, ORGANIZATIONS will be able to:
Help employees become more productive by understanding themselves and what limits them from performing beyond what they currently do.
Produce more goal oriented employees.
Employees will know how to achieve their corporate goals.
In this session, INDIVIDUALS will be able to:
Uncover the limiting beliefs that they have had in their lives.
Identify their goals which includes goals for career, personal, financial and other aspects of their lives.
Discover the success principles that will help them propel their lives to the next level.
Experience practice daily habits that will lead them to the achievement of their goals.
Testimonials
What people say about the Strategies of Success Workshop or Success Principles Workshop
"I highly recommend this talk by Penny Bongato to everyone who wishes to obtain clarity about their "Why". Penny delivers her message with both character and competence. Definitely something not to be missed!" ~ Ben Ampil, Managing Director at Amplius Management Consultancy and US-Certified Neuroscience & NLP Coach
Click here to see more testimonials for the Strategies of Success Program.
PENNY BONGATO, the FIRST in the Philippines and in Asia to be a Jack Canfield Trainer and a certified Trainer in the Canfield Methodology, conducts workshops on the STRATEGIES OF SUCCESS.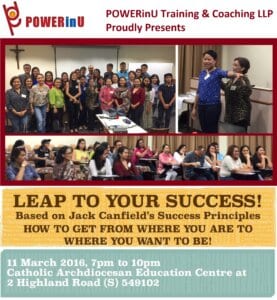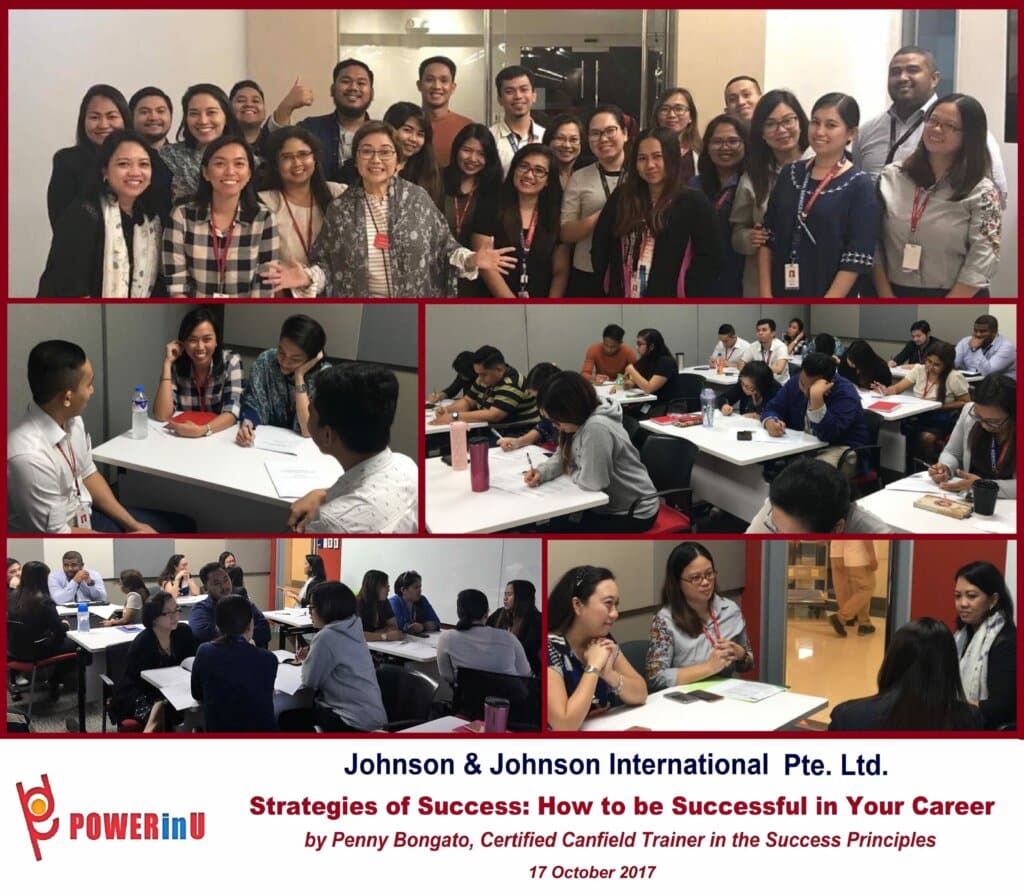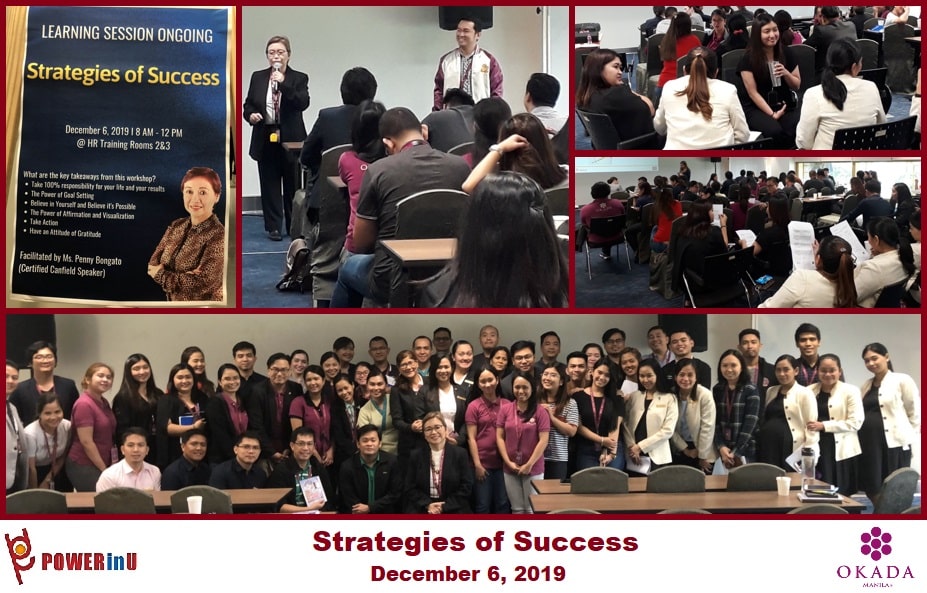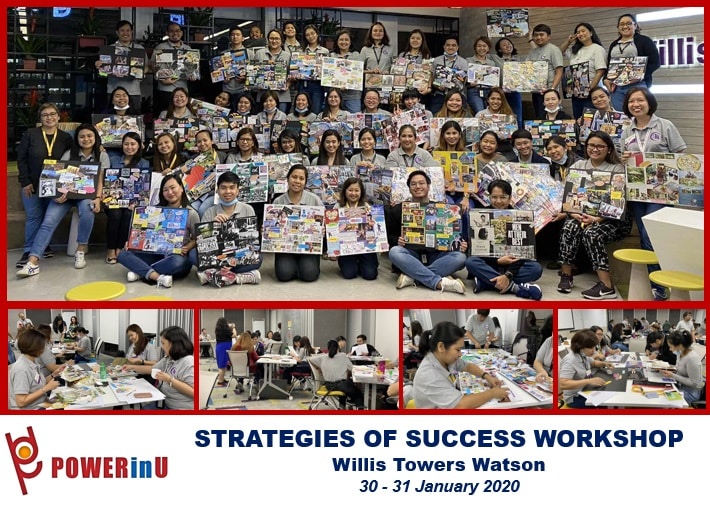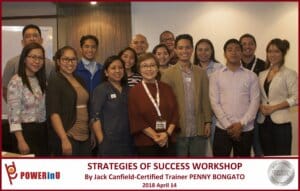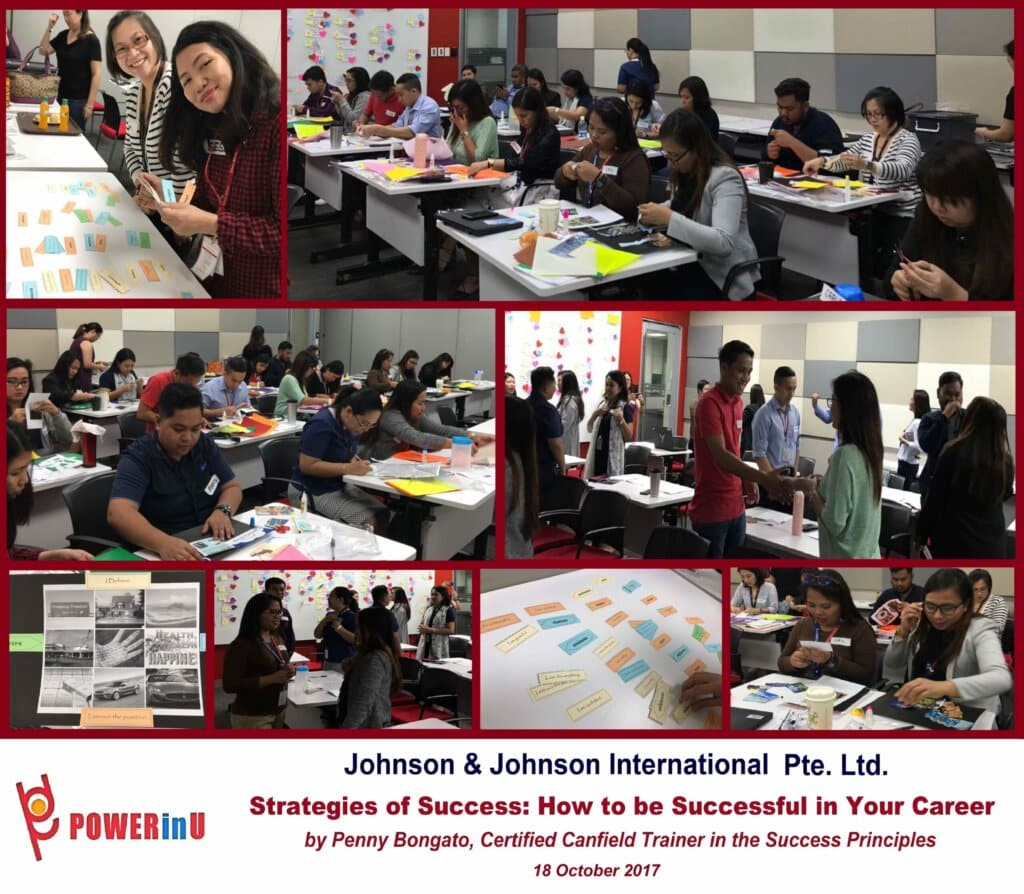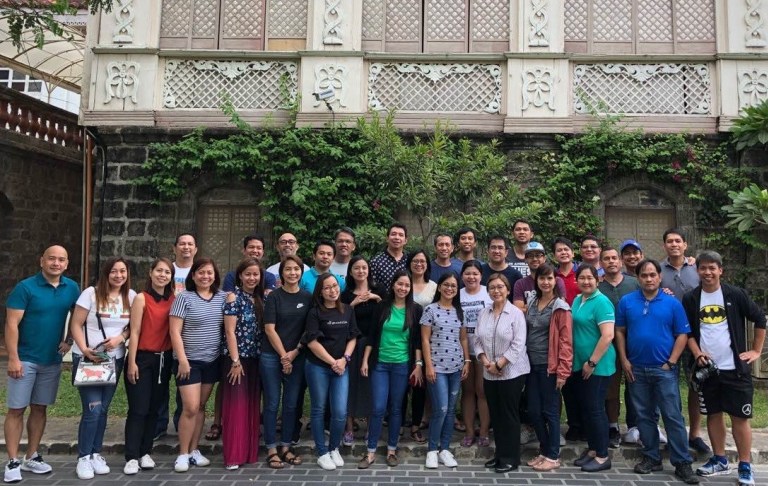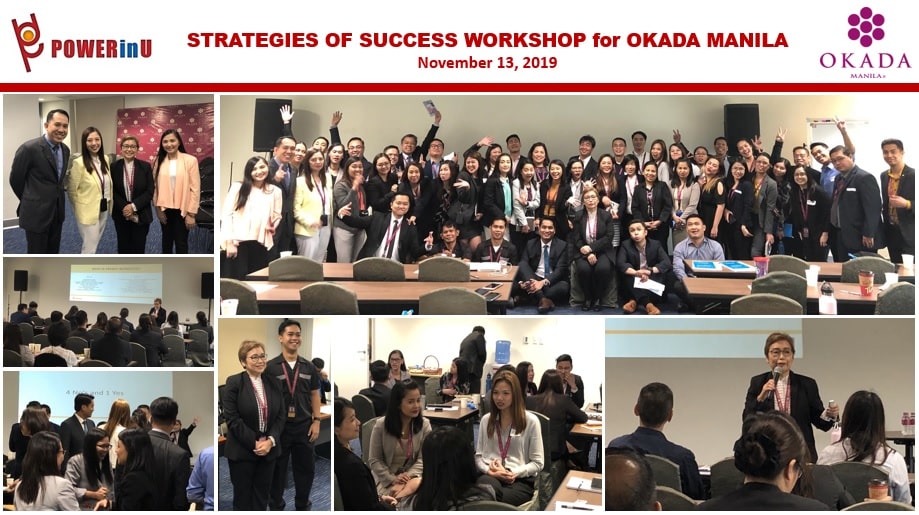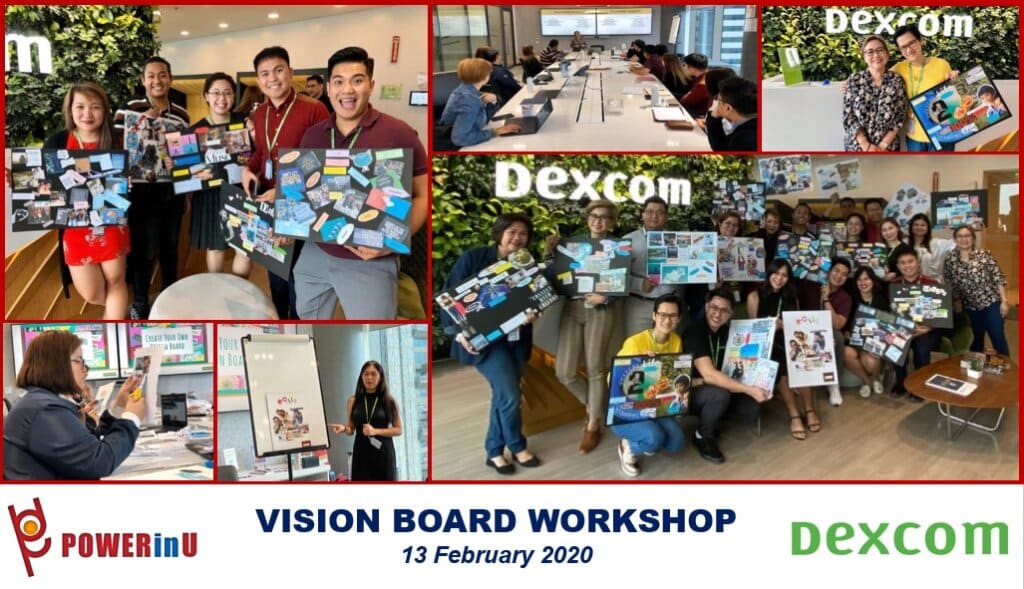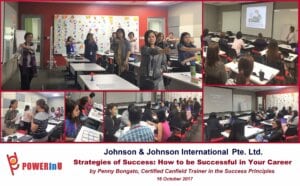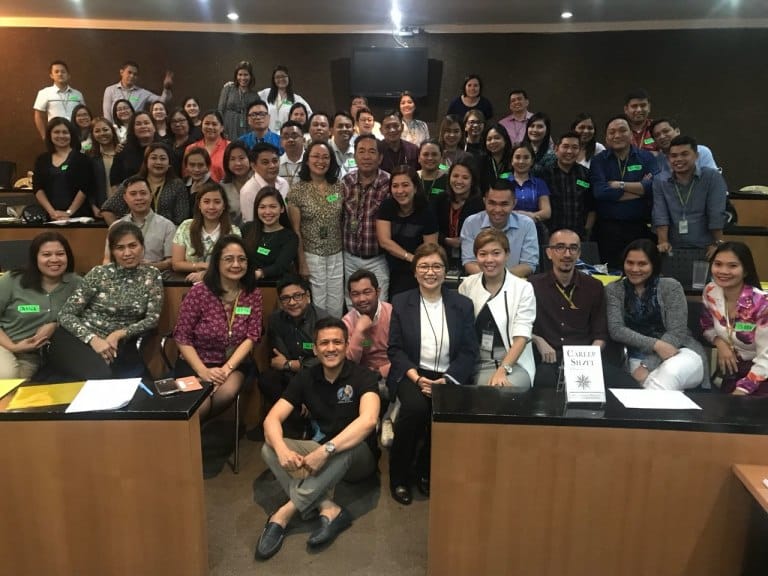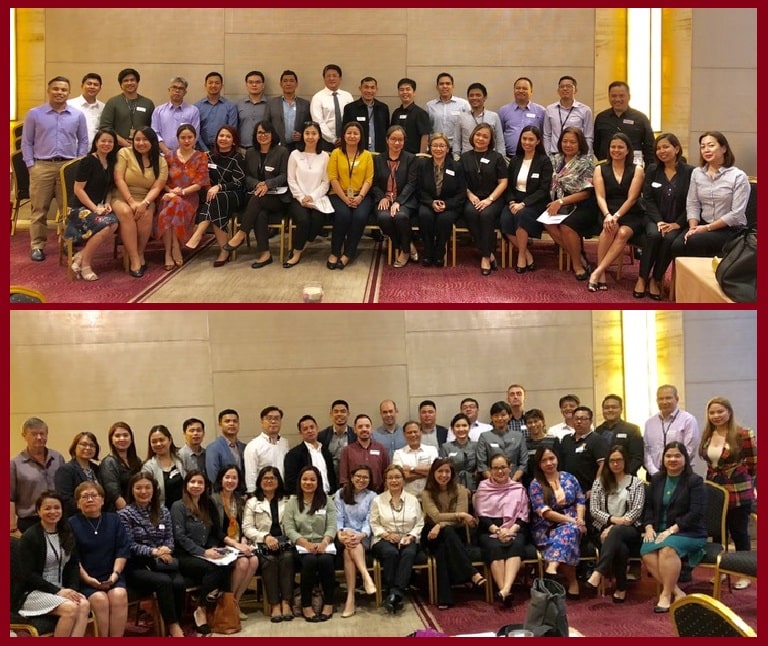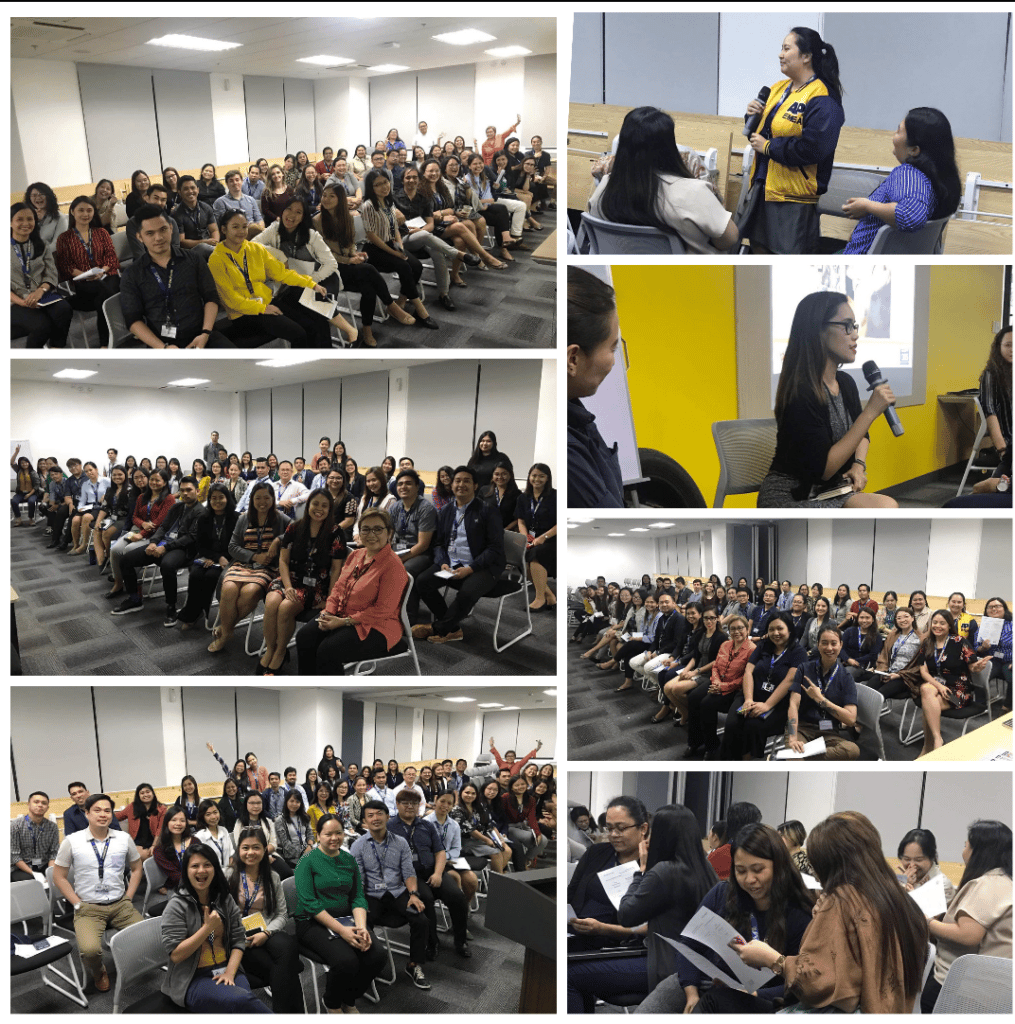 CUSTOMER REFERENCES for the Strategies of Success Workshop (Success Principles Workshop)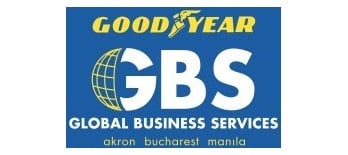 Download the STRATEGIES OF SUCCESS eFlyer now.
---
Explore, discuss, experience our Performance Management Programs like the Strategies of Success Workshop and the Vision Board Workshop!
Send us a message to inquire or email us at [email protected].