STRATEGIES OF SUCCESS (Success Principles) WORKSHOP
Testimonial of Strategies of Successes run at TP Philippines
---
"I highly recommend this talk by Penny Bongato to everyone who wishes to obtain clarity about their "Why". Penny delivers her message with both character and competence. Definitely something not to be missed!"
Ben Ampil | Managing Director at Amplius Management Consultancy | US-Certified Neuroscience & Neuro-Linguistic Programming (NLP) Coach
---
"When people asked me about my personal definition of success, I have always believed that it is not only measured by how much we earn or how much we have. Someone who isn't merely preoccupied with having only wealth in this world, but someone who's also engaged in pursuing riches in heaven. Thus, a successful person is he who is truly happy, whatever circumstances are.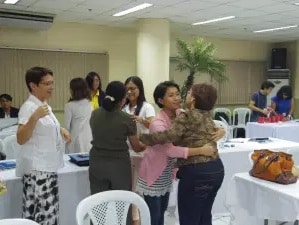 All of these thoughts and views were reinforced when I got the privilege of attending Success Principle Workshop facilitated by Ms. Penny Bongato last October 2015. She trained passionately and with excellence. She dreamed with us as she guided us in envisioning ourselves for the next years to come. Her exercises and activities were enjoyable and engaging.
The principles presented were practical, attainable, easy to understand and applicable to everyone. Most of them were derived from the main beliefs of the Word of God, which really serves as our final authority. Having these principles imbibed in us can really lead us to the future we want.
Taking this leap challenges our consistency along the way and determination as we attain our end goals or success – whatever we mean by success."
Ceanne Ruth M. Caluya | Registered Psychometrician | HRD Assistant, Philippine Bible Society
---
Customer References
Download the JACK CANFIELD eFlyer now.
Download the STRATEGIES OF SUCCESS WORKSHOP eFlyer now.
---
Explore, discuss, experience our Self-Development Programs! Send us a message to inquire.