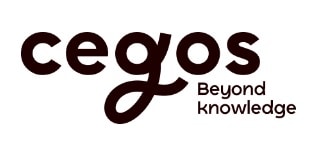 CEGOS Asia-Pacific is a part of CEGOS Group, Europe's largest professional skills training provider and one of the world's leading Learning & Development companies. Cegos was founded in 1926 in France and has a strong foundation with more than 80 years of experience in Human Resource Development, Corporate Training, and Operational Consulting.
POWERinU Training and Coaching Philippines, Inc. is a Regional Partner of Cegos Asia-Pacific.
AT A GLANCE
EUROPEAN HERITAGE, ASIA-PACIFIC PERSPECTIVES, GLOBAL BEST PRACTICES
Cegos adapts its approach and creates solutions that suit the diversity of APAC-specific locales while staying aligned with global organisational frameworks. Cegos specializes in flexible context-appropriate training programs (face-to-face, blended learning, and standalone eLearning) focused on management and leadership, commercial excellence, and interpersonal effectiveness based on global best practices.
Cegos Asia Pacific offers over 200+ unique modules in 10 strategic areas.
CEGOS APAC has won multiple Employer of Choice Awards.
Cegos Asia Pacific was recently awarded "Best SALES Training Provider" and "Best MANAGEMENT Training Provider" during the 2015 Human Resources magazine Vendor of the Year Awards, the biggest HR industry awards in Singapore.
Cegos received The Top 20 Content Development Companies Award from Training Industry for the fourth consecutive year.
A WORLD LEADER IN TRAINING AND DEVELOPMENT FOR MANAGERS & THEIR TEAMS
28 offices, 50 countries, over 14 languages, over 1,000 employees
Over $200 Million USD turnover
$25 Million+ USD commitment to R&D investment over past 8 years
220,000 people trained each year
Asia Pacific HQ in Singapore with Offices in China & HK. Training delivery partners across the region
More than 80 years of experience in Human Resource Development

Blended Training (face-to-face, online and blended)

Operational Consulting
Specialised in Developing Managers and their Teams
CEGOS TRAINING AWARDS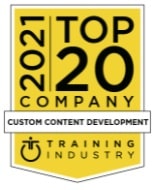 CEGOS CERTIFICATIONS
---
Learn more about our Cegos Solutions.
Send us a message to inquire or email us at [email protected].