Watch this testimonial from Mr. Mike Castaneda of Eastern Communications:
BEST Sales Training – POWERinU's Strategic Solution Selling Program
"I'm pleased to note that goals have been achieved through the successful roll-out of the program. In fact, new hires have attained sales readiness in 3 months. It used to be a minimum of 6-9 months previously. Ongoing learning and development initiatives have also kept sales hires (new and tenured) engaged, and a notable increase in morale has been observed." ~ Associate Vice President, AP Regional Office of MNC in IT Research & Intelligence (Client in Sales L&D Consulting)
Our programs offer highly interactive learning activities for the course participants to acquire relevant knowledge and skills.
Strategic Solution Selling is part of the B.E.S.T. framework. What Is B.E.S.T.?
BEST is a Sales Training and Development framework designed for sales and business development teams. It is based on "building blocks" or multiple-phased model that grows with the needs of the sales and business development team members.
Why Attend The BEST Sales Training Program?
The objective of the BEST program is to teach the skills, processes, and tools that will help teams achieve business development, sales and account management plans, and activities with more predictable, repeatable, and measurable results.
With the BEST framework, training and development do not become a one-day event. Rather, it is SUSTAINABLE and STANDARDIZED across the organization. Training and development are adapted to and grow with the job roles and responsibilities of sales, business development, and support team members. For instance, those responsible mainly for "hunting" may have business development skills training as a priority. At the same time, the teams who sell and close the deals could focus first on customer service-basic selling skills.
The goal of BEST is to give participants the relevant theories and practical skills, processes, and tools that can be applied immediately. With the senior management team's leadership and drive – the new learnings can make a difference in the sales team's ability to establish new business relationships, and strengthen the existing ones, which then help achieve short-term and long-term sales goals.
Who Should Attend?
Sales managers
Business development managers
Account managers
Sales representatives
Sales support team
Top/senior managers who lead/support sales teams
What Are The Typical 4 PHASES OF BEST?
Phase 1 is focused on enhancing product knowledge and is usually done in-house.
Phase 2 is focused on foundational business development, selling, and account management skills. It is the baseline of BEST.
Phase 3 is focused on advanced selling competencies such as strategic selling and sales team management.
Phase 4 is elective and/or specialized courses such as negotiation skills and training the trainer. It may also include e-learning for refreshers, a forum on best practices, and coaching solutions.
THE BEST PHASE 2 MODULES
UNLOCKING AND BUILDING SALES OPPORTUNITIES – TARGET!
Business Development Skills Training
Key Focus
Targeting Process: Research, Assess, Identify
Planning for the First Meeting & Next Steps
Key Learning Outcomes
Conduct research on new sales opportunities, ask the right questions, and analyze the information
Build business development plans and know how to improve the plans continuously
Build confidence by applying the targeting process, first meeting, and account planning on an actual prospective account
FOUNDATIONAL CONSULTATIVE SELLING – COMMUNICATE!
Foundational B2B Selling Skills Training
Key Focus
Importance of Customer Service
Effective Communication Skills
6 Stages of Selling
Key Learning Outcomes
Understand and apply the principles of effective customer service
Learn the communication skills and tools to maximize sales opportunities
Understand and practice the selling skills using an effective six-stage approach that equips sales staff
Learn best practices of customer service from successful companies
CUSTOMER SERVICE EXCELLENCE – GROW!
Account Management Training
Key Focus
Account Management Process: Plan, Review, Grow
Managing Relationships
Key Learning Outcomes
Understand a process for account management
Understand and apply the principles of effective relationship and stakeholder management
Practice the account management process and planning for actual customer accounts
What Participants Have Said About The BEST Sales Training Program
"Elaine was excellent at using a mix of theories, practical examples, case studies, and exercises to deliver an effective way to learn during the program. She provided clear explanations and excellent use of videos/visuals. She was totally professional."
~ Managing Director, Melbourne-Based MNC in the Auto industry (Client in TCOB BEST Program)
---
"Thank you for spending a lot of time understanding our business. We felt that Jun Marfori & Ed Reyes did not just deliver the training as per content. They trained us with all their hearts :-)"
~ Jen Capones, Managing Director, Netrust Philippines Corporation (Client in TCOB Foundational Consultative Selling)
---
"Elaine had done a good job developing and executing the training program. An in-depth stakeholder interview was done prior to the training design. This allowed the course to be tailored to expectations and delivery made more relevant. Elaine also showed a high degree of empathy and sensitivity with the audience allowing her to adjust pace and content to optimize learning."
~ Head of Marketing, Sydney-Based MNC in the Auto industry (Client in TCOB BEST Program)
---
Here's what participants say about the BEST training:
"Very empowered to go in the field since I have the necessary tools to help me find a solution in the partnership =)"
"Highly recommended training! Thank you, Ms. Elaine and Sir Jun!"
"Very well conducted. Contents & activities are helpful; Speakers are kind & approachable".
"I had a wonderful learning experience!"
"Thank you for reviving motivation to improve the way we do things."
"Perfect training. Applicable on everyday activity of work."
"Highly recommended, and it's a treasure to be part of the training."
Download the TCOB – BEST Sales Training Program or Strategic Solution Program Flyer.
Customer References for the TCOB BEST – Strategic Solution Selling Program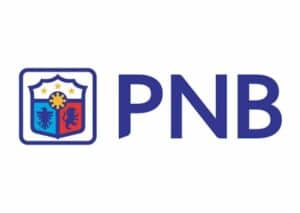 ---
Explore, discuss, and experience our BEST Sales Training Program or Strategic Solution Selling Program!
Send us a message to inquire or email us at [email protected].