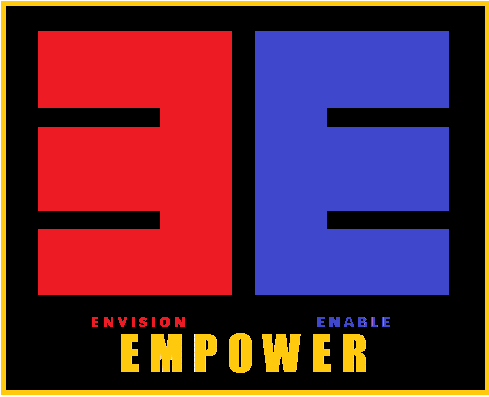 Workshops that focus on personal leadership and empowerment for a purposeful, joyful and meaningful life and work.
Every module is designed to be:
Interactive – to encourage greater engagement, impact and retention.
Practical – to ensure the personal leadership competencies are relevant and applicable into the workplace.
Action oriented – to effectively follow through and sustain the application of the newly acquired or relearned competencies.
Every module lasts for 3.5 hours, including:
Opening and Trainer's Lecture (2 hours, inclusive of interactive training tools and methods)
Class or Group Exercise and Debrief (1 hour)
Break (15 mins)
Personal Action Planning and Closing Activities (15 minutes)
Other highlights:
Every module has 3 key learning outcomes.
Every participant will receive a participant's guide, activity workbook and accountability action plan.
Every participant is expected to have key takeaways written in his/her accountability personal action plan, which may be used for follow-through in post-workshop activities, e.g. coaching, mentoring.
FOUNDATIONAL LEADERSHIP MODULES
Module 1:
DEVELOPING EMOTIONAL INTELLIGENCE
Define what is emotional intelligence (EI).
Assess one's self using the 5 competencies of EI: self-awareness, self- management/control, motivation, empathy and relationship/social skills.
Understand emotions and its triggers, and from there learn how to express them effectively.
Learn to apply a simple yet proven process to continuously become more emotionally intelligent.
---
Module 2:
MANAGING TIME AND PRIORITIES EFFECTIVELY
To understand the important characteristics of time and what time management is all about.
To appreciate the benefits of effective time management.
To learn a time management tool: The Time Management Matrix.
To understand and apply balancing of roles by prioritizing the "big rocks".
---
Module 3:
MANAGING STRESS AND LIVING A BALANCED LIFE
To understand what is stress and how it works.
To identify the stress warning signs.
To identify the needs that have to be considered to manage stress.
---
Module 4:
ENHANCING COMMUNICATION SKILLS
To know and apply the appropriate communication method with co-workers, boss and customers.
To know and apply how to give positive and negative feedback to others.
---
Module 5:
APPLYING ASSERTIVENESS SKILLS
To understand and appreciate the importance of assertiveness skills.
Apply assertiveness skills to situations that involve sharing ideas, negotiating or collaborating with others, and developing positive relationships, including customers, team members, colleagues and managers.
---
Module 6:
LEADING SELF THROUGH CHANGES
Understand what is change all about.
Change principles, process & journey.
Deal with emotional responses during change process and increase readiness for change .
Communicate about the change.
ADVANCED LEADERSHIP MODULES
Module 1:
MANAGING AND LEADING CHANGE
Understand what is change all about and not about.
Know how to get people to align with the "why change" and the "how to ensure a successful change".
Learn to communicate a change through a clear and proven approach.
Know what it takes to change from current to desired or future state.
Plan for an effective change by understanding the phases of change, the elements of a change implementation plan, and the impact to stakeholders especially the emotional aspect.
---
Module 2:
ENHANCING CRITICAL THINKING SKILLS 1:
Analytical and Problem Solving
Understand the importance and benefits of problem-solving.
Learn different types of problems.
Learn two strategies to solve complex problems.
Apply a framework / tool to understand a complex problem.
---
Module 3:
ENHANCING CRITICAL THINKING SKILLS 2:
Decision Making
Know and apply the appropriate decision-making method that is appropriate to the problem.
Understand an approach to see the probable impact of the decision on the stakeholders.
Manage decision-making risk by anticipating the outcomes.
---
Module 4:
MANAGING AND LEADING PEOPLE
This module will help develop people and performance management skills, as well as help build a performance-based and growth-driven organization.
Understand the manager's and leader's roles in a performance-based and winning organization and culture.
Develop critical communication skills as people leaders.
Learn about and apply performance management frameworks & processes, including:

SMART goal-setting
Giving and receiving feedback
---
Module 5:
MANAGING STAKEHOLDERS
Understand the power and principles of influencing, and how they may apply to managing stakeholders.
Build and enhance relationships with stakeholders in your network, by having a clear influencing strategy and adopting a positive attitude.
---
Module 6:
COLLABORATION SKILLS
Know and apply the appropriate communication method with direct reports, co-workers, higher management and customers.
Apply communication and collaboration skills to a situation that involve sharing ideas, negotiating or collaborating with others, and achieving a positive outcome.
OTHER AVAILABLE MODULES
DEVELOPING COACHING LEADERSHIP STYLE
Being a Coaching Leader-Manager in Today's World

Why is being a coaching manager / leader very important in today's world?

When to manage and when to coach: The balance of telling and asking

Quick Look at Few Critical Coaching Skills

Conversation: Listening and Inquiry
Perspective
Explore, discuss, and experience our EMPOWER Programs! Send us a message to inquire or email us at [email protected].