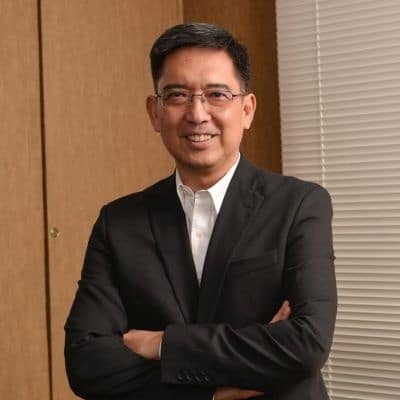 Director, Executive Coach & Trainer, HR Consultant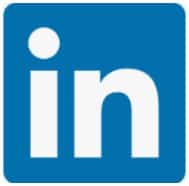 Passion for leadership combined with a calm, self-effacing approach underscores Benjie's style as a coach. Aware of his own leadership journey, he balances between his strong desire for results and his empathy for the challenges a successful leader needs to overcome in demonstrating new leadership behaviors.
Benjie is a Certified Coach by Marshall Goldsmith Stakeholder Centered Coaching (MGSCC). He attended coaching modules of the International Society of Neuro-Semantics and the Foundations of Great Coaching organized by the World Business and Executive Coaching Summit (WBECS). Benjie is also a member of the Coach Approach Ministries (CAM) Community of Coaches and he also has certification on the following:
Emotional Intelligence Facilitator, Genos International
His rich experience in working with teams from diverse cultures and backgrounds in different capacities taught Benjie the value of leveraging individual perspectives as a critical factor to successfully introduce new ideas and behaviors towards achieving a common goal. His forte includes developing and executing business-driven human resource strategies, leadership and talent development, organization change, and employee rewards.
He is passionate about helping senior leaders become more successful in living more satisfying personal and professional lives through POWERinU's training, consulting and executive coaching solutions.
A graduate of the University of the Philippines and the Asian Institute of Technology (Thailand), Benjie firmly believes in continuous learning. Some of the key programs he attended were the Professional Training and Development Program of the Ateneo de Manila University, the Human Resource Management in Asia Program Insead Euro-Asia Center, the Human Resource Executive Program of the University of Michigan Business School, and he is also a Genos International Emotional Intelligence Certified Practitioner.
Benjie has worked with MNCs in the Philippines and across Asia Pacific. He has worked for companies such as Sterling Winthrop Philippines (now part of Glaxo SmithKline), Bristol-Myers Squibb and MeadJohnson Nutrition (now part of Reckitt Benkiser). His most recent stint was as Senior Vice President for Human Resources of Philex Mining Corporation.
CERTIFICATIONS

Watch Benjie in action
---
---
What customers say about Benjie
"We have chosen POWERinU for our Strategic Planning Workshop and other coaching and mentorship engagements simply because we can't afford to sacrifice the quality and relevance of this exercise which we consider critical in bringing the organization up to its fullest potentials.
Indeed, Jun and Benjie have provided us with critical insights that were particularly applicable to our respective teams and to our businesses as a whole. This has brought our teams a significant impact as we became much more aware and conscious of our MUST deliverables, doing things right, differently, yet better. In view of these improvements, the organization is now ready to take off with its strategies, action plans, ownership, and timelines in line with Kilton Group's business goals for 2023 and beyond".
~ David Garcia Tan, Vice President of the Kilton Motor Group
---
"Our MANCOM had the opportunity to go through a 2 days Strategic Planning session with POWERinU's top facilitators Mr. Jun Marfori and Mr. Benjie Garcia. It was a fun learning experience, the process and the system that they have imparted was a big help in putting the current business plans in its proper phasing and program."
Maria Lauren Bacal-Reyes, HR Manager, Attila Incorporated
---
"When most of our directors and our CEO joined the organization during the height of the pandemic, POWERinU helped us come together for a one-day training on the "Sodexo Way", followed by another workshop "Harnessing Uniqueness and Leveraging our Strengths".
The training was led by Jun Marfori and Benjie Garcia who were very professional and detailed in designing the program for us. They were also able to deliver the program very well because of the expertise in training. Thank you POWERinU for journeying with us!"
~ Claire Caparas, HR Director of SODEXO
---
"I am able to receive a feedback that evaluates how well I'm planning my career and personal life. My coach is listening and addressing my concerns in a very calm manner. My coach already knows what I should do with my concerns, but he let me identify it as self-realization or awareness, which I do appreciate a lot. My coach did not give-up on me. I missed our schedule sessions twice and, in the 3rd try, he still gave me a chance. Here, it's nice to know that there is someone (even a stranger) that is willing to support and help me even in my incompetency."
~ Product Manager, Coachee during the COVID-19 Quarantine Period in Manila
---
"Through Coach Benjie's guidance, I was able to come up with insights of potential activities that I can do that will both be impactful for myself and for others. For me, the highlight of the coaching session is Coach Benjie's focus on my own's "higher self." Since I shared with him my feelings of uncertainty and fear, as brought about by recent circumstances, he reminded me that my higher self is still with me and it can help me maximize my capabilities through realized opportunities. Through his listening skills, he was able to probe using questions that are relevant and insightful. At some point, he would pose questions that would require me to dig deeper and examine my present and my intentions, and allow me to take the time to reflect before responding."
~ Orly Agawin, Executive Director of OSA Training and Education
---
"Benjie reminds me of this quote from Peter Drucker. "Leadership is lifting a person's vision to high sights, the raising of a person's performance to a higher standard, the building of a personality beyond its normal limitations."
He guided me towards achieving my career vision. He challenged me to raise the bar of my performance in many ways. He gave me projects that I had never done before and guided me. Benjie regularly asked for his team's opinions and ideas. During our team meetings, he encouraged us to challenge each other's ideas to come up with the best solution as a team. Benjie always stood by his team and for his principles."
– Marites A. Valerio, Former HR Director at Oakridge Realty Development Corporation
---
COACHING for Success and Improved Performance
Building a Networked Organization and a Transformational Culture