Training and Delivery Consultant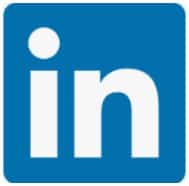 What makes good training lies in how the trainer conveys the very essence of her topic to the participants.   BernaJoy considers herself an educator and motivator and instills that continuous learning is the key to the success of an organization.
BernaJoy is a graduate of St. Paul University Quezon City in Business, majoring in Marketing, and she has taken a Certificate in Professional Education at Ateneo de Naga University.
Her desire is to serve and inspire people to discover and cultivate their skills and attitude towards work and life. Thus, she decided to continue to work for Christ's Youth in Action and the Archdiocese of Nueva Caceres and eventually at the University of Nueva Caceres.
Her field of proficiency in training includes Quality Processes & Improvement, Product Knowledge and Development, Customer Care and Satisfaction, Personal Value and Effectiveness, Leadership and Talent Enhancement, and Team Building.