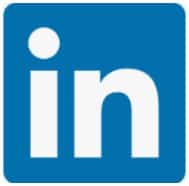 Sheila Aguinaldo is an established leader in the areas of learning and development, leadership, talent management, and organizational development for 25 years.  She has been actively coaching and mentoring people by developing and facilitating leadership programs for both local and multi-national companies in various industries –  Finance (EastWest Bank), FMCG (Coca-Cola Export, NIKE), Electronics/Semicon (Philips Electronics), Telecommunications (Globe Telecoms, ICC, Bayantel), Utilities (Meralco, Aboitiz), Cement (Lafarge, Republic) and Technology/Consulting/Outsourcing (Accenture).
As the Vice President and Head of Learning and Development of EastWest, she led the journey of the Learning and Development team into the next level of the Learning Maturity stage by providing the right structure and governance, improving the learning management system, establishing the learning and development framework, developing competency profiles,  implementing business-critical programs (increased from 55 sessions to 217), launched development programs and leadership programs (from 0 sessions to 386 sessions, covering 81% of the officers in one year).
Previously, she led the HR Centre of Excellence for Capability Development of Accenture Philippines that delivered training programs for 31,400 employees with an average of 49 training hours per person, resulting in a 10% increase in training satisfaction in the employee engagement survey.   She also became an HR Business Partner for Accenture's BPO Finance and Accounting, where she co-developed visioning, strategic planning, succession planning, and performance management with senior management teams, which enabled the business to grow from 1200 headcount to 2500 in a year, reduce unmanaged attrition by 8% and increase employee engagement score by 5%.
As a consultant, she designed and implemented various interventions such as executive team development and executive coaching using The Leadership Circle Profile for Aboitiz, management trainee program for Republic Cement, competency design and development, and change management for Meralco. She also conducted training programs for government agencies such as the Department of Education and the Department of Trade and Industry, working with their leaders on strengthening HR practices and leadership skills.
Sheila is certified in The Leadership Circle Profile, Enhanced Conversational Intelligence (CIQ) for coaches, a graduate of Transformative Coaching and Advanced Coaching by Coaching Masters Academy of Singapore. She is a graduate of Psychology and Marketing from De La Salle University. She has a certificate course in Organizational Development from Ateneo Cord and is a graduate of the Management Development Program of the Asian Institute of Management.