Congratulations to the Attendees of the 2023 Online Masterclasses of POWERinU that were offered to the public!
We enjoyed learning and growing with you and we wish you well in your learning journey.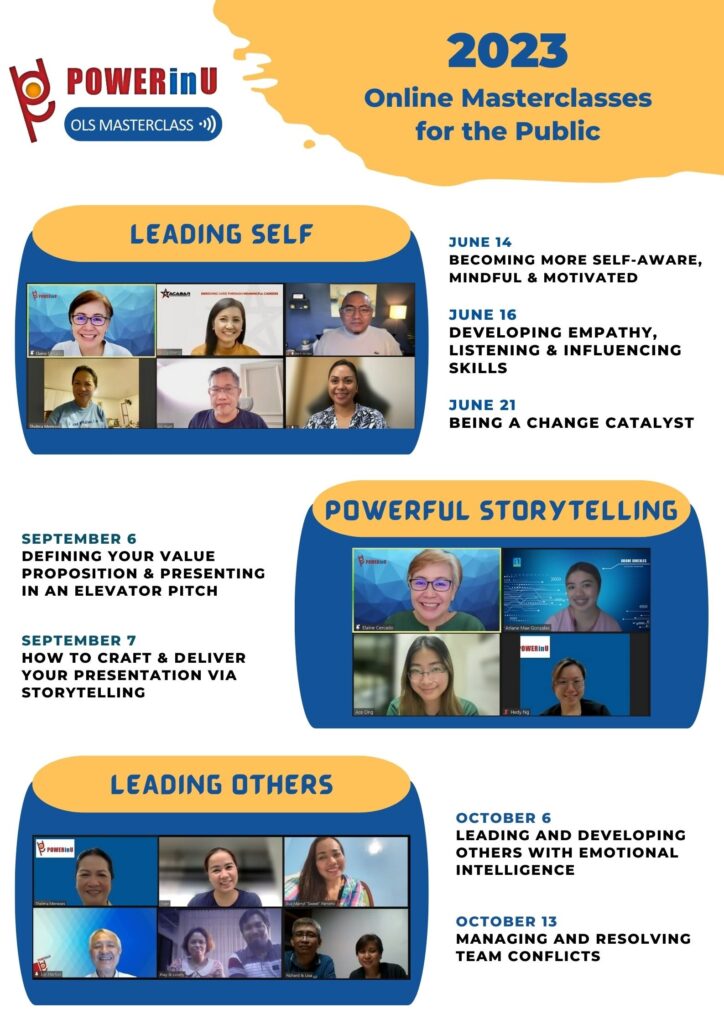 What they say about the Online Masterclasses…
Thank you very much for engaging me to this training I have no idea that I needed this badly. I can clearly state now what I am lacking. Thank you for the knowledge and tools. I feel equipped and know where to start in addressing my incompetency to develop myself in many areas.
~ Attendee of the Online Masterclass "Being a Change Catalyst"
---
I really appreciate that there are only 3 people in the session. I expected there to be 20 or 50 people. It felt more intimate and engaging.
~ Attendee of the Online Masterclass "How to Craft & Deliver your Presentation via Storytelling"
---
Thank you for empowering us with additional knowledge!
~ Attendee of the Online Masterclass "Leading and Developing Others with Emotional Intelligence"