Training and Delivery Consultant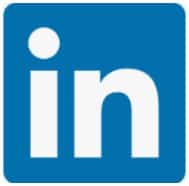 Gem is a graduate of Philippine Normal University, Manila with a degree of Bachelor of Secondary Education major in English in 2003. After graduation, she immediately taught in the academe and headed the Speech and Laboratory department of the school.
In 2005, Gem joined the BPO industry and took the role of a communications trainer and a customer experience coach. She was certified as a DELL Customer Experience Coach, was a DELL Elite awardee and handled three accounts as an assistant training manager.
Gem became one of the Content and Delivery Consultant for the Information Technology and Business Process Outsourcing Association of the Philippines (IBPAP) for Advanced English Proficiency Program for Teachers (AdEPT).
In 2013, Gem became the Head of Human Resources and Recruitment and sourced virtual assistants to clients in the Southwest Pacific.
Currently, Gem is the Managing Director for OSA Training and Education.