Training and Delivery Consultant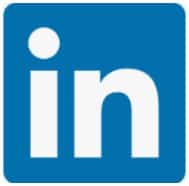 Joanna is a presentation and communications skills trainers, focusing on effective business presentations and business storytelling, delivering workshops and training on both topics for companies and various seminars. She has also facilitated teambuilding seminars and workshops for companies like Store Specialists, and Inner Wheel Clubs of the Philippines, among others.
A national champion in public speaking in Toastmasters International, Joanna has honed her skills in public speaking, reaching the distinction of Distinguished Toastmaster – the highest level that can be attained in the organization.
Joanna is also a professional storyteller, currently affiliated with Adarna House and the Pinoy Storytellers. On the side, Joanna is a features writer for ABS-CBNnews.com where she writes on music and food.
As an entrepreneur, Joanna is part-owner of privately owned organizations (a recruitment agency, and a property management company) where she holds key leadership positions.