Sales and Marketing Consultant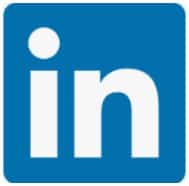 Manny has had a colorful 20+ year corporate career within the Multinational FMCG and Telecommunications industries. His areas of expertise cover Marketing, Sales, Strategy, Operations, Business Development and Training.
As a Marketing practitioner, he has handled major Brands in all categories in Unilever which include hair, detergents, oral care and deodorants. He was seconded to Thailand as a Regional Project Manager for a personal wash/soap brand. He is also credited for launching the Axe Deo-Cologne brand which remains as one of the few brand introductions that continues to be marketed in the country up to this day.
In Kraft, he turned around a vulnerable Tang brand recovering both market share and regaining market leadership within a span of a year from relaunch. As a result, he was eventually appointed as Marketing Director for Kraft Thailand. His return to the Philippines allowed him to move to Business Development roles aimed at expanding presence of Kraft brands in the SEA and the SA region and eventually helped establish operating units in Malaysia, Singapore and Vietnam.
The final leg of his corporate career saw him move to the technology/telco sector as Department Head/VP for Value-Added Services Marketing and subsequent roles as Department Head/VP Sales which included Strategies and Systems, Channel Development as well as front line Sales stints covering Key Accounts and NCR Distribution. His time in Smart saw the company achieve its highest market share and its highest revenue performance.
His multi-faceted corporate career allowed him to pursue independent management consultancy work with companies such as DATEM Construction, Citadel Holdings (MIASCOR) and AMAARA Corporation (Manila Teachers) among others and which he continues to pursue up to this day.
He is one of the few career executives who has been assigned in practically all areas in the Philippines, has covered all countries in South and Southeast Asia, has handled all brand categories in Unilever and Kraft and has helped upskill the Smart Sales Team from tactically driven thinking and approach to insight and data supported strategic selling systems and executions.
His key leadership roles include Group Advisory for AMAARA Corp (2015-Present); Marketing & Sales Advisor for DATEM (2014); Department Head/VP for SMART Sales with stints in Retail Distribution, Key Accounts, Channel Development & Strategy (2006-2013). Business Development/GM for KRAFT Foods International covering South and Southeast Asia (2001-2004), Marketing Manager for Kraft Beverage and Viscous (1997-1999); from Marketing Mgt. Trainee to Sr. Product Mgr. with UNILEVER Mktg. (1990-1996).