Director, Trainer, Senior Consultant & Executive Coach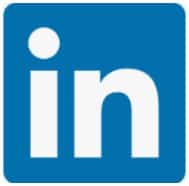 Jun has a long career in Learning and Development, Leadership and Management. He holds a degree in Business Management from Ateneo de Manila University, and has held management positions in different industries, with local and regional responsibilities, both in the Philippines and in regional locations.
Jun's expertise on General Management, Leadership, Change Management, Performance Management, and Sales & Marketing were honed during the long years he spent as Employee Relations Manager, Facilitator / Trainer, Country Business Unit Manager, and General Manager, for global companies across different industries.
His career has included roles such as Saatchi's Account Manager for US-based FMCG companies, Learning and Development Director for Convergys Philippines, Country Business Manager for the Printing/Graphics Imaging Division of Kodak Philippines, Ltd., and Global Learning Manager of Headstrong Philippines.
Jun has delivered Training programs on topics such as Basic and Advanced Marketing, Quality/Process Improvement, Presentation/Facilitation Skills, Personal Effectiveness, Change Management, Consultative Selling Skills, and Technical Leadership. He has also undergone the Accelerated Coach Training Program of Benchmark Consulting.
Jun was also the General Manager of Cummins Sales and Service Philippines, Inc., and for 6 years served as General Manager of the wholly-owned US subsidiary of Fortune 500's # 150-ranked Cummins Inc. Jun currently serves as one of the Board of Directors of POWERinU.
CERTIFICATIONS
Watch Jun in action
What customers say about Jun
"As I am used to working with seafarers and my staff, it is true that I feel awkward sometimes in coping with other people on the management level specially the senior stakeholders. However, the executive coaching assisted me in how to face it and handle it professionally. The coach provided me with clear, constructive objectives and mostly gave me effective, practical advice that I can use every day at work. It is now clear what are the obstacles in my present career and how I can face all these challenges with confidence – I am in the process to overcome said obstacles to be a better me.
The coach (Jun Marfori) is very professional and easy to talk to. Every session is like a normal conversation, it is like talking with a confidante thus, it is easy for me to learn and acknowledge anything that needs improvement. The experience has completely opened my mind and I am satisfied with the results.
Thank you for the opportunity for providing me with this program."
~ Ernel A. Lanuzga, MM, OIC Marine Group and Fleet Director, MF-10 (Multi-Fleet) of Magsaysay Maritime Corporation (Executive Coaching)
---
"We have chosen POWERinU for our Strategic Planning Workshop and other coaching and mentorship engagements simply because we can't afford to sacrifice the quality and relevance of this exercise which we consider critical in bringing the organization up to its fullest potentials.
Indeed, Jun and Benjie have provided us with critical insights that were particularly applicable to our respective teams and to our businesses as a whole. This has brought our teams a significant impact as we became much more aware and conscious of our MUST deliverables, doing things right, differently, yet better. In view of these improvements, the organization is now ready to take off with its strategies, action plans, ownership, and timelines in line with Kilton Group's business goals for 2023 and beyond".
~ David Garcia Tan, Vice President of the Kilton Motor Group (Strategic Planning)
---
"Our MANCOM had the opportunity to go through a 2 days Strategic Planning session with POWERinU's top facilitators Mr. Jun Marfori and Mr. Benjie Garcia. It was a fun learning experience, the process and the system that they have imparted was a big help in putting the current business plans in its proper phasing and program."
Maria Lauren Bacal-Reyes, HR Manager, Attila Incorporated (Strategic Planning & Consulting)
---
"When most of our directors and our CEO joined the organization during the height of the pandemic, POWERinU helped us come together for a one-day training on the "Sodexo Way", followed by another workshop "Harnessing Uniqueness and Leveraging our Strengths".
The training was led by Jun Marfori and Benjie Garcia who were very professional and detailed in designing the program for us. They were also able to deliver the program very well because of the expertise in training. Thank you POWERinU for journeying with us!"
~ Claire Caparas, HR Director of SODEXO (Management Training)
---
"After the 5-day management retreat, the team was able to achieve its objectives that resulted in the restructuring of the business and organizational structure, well-defined functions, and an increase of productivity as evidenced by the greater understanding of employees following thru the business processes in place. The business leaders were more conscious of how they demonstrate their people management skills, core values, business guiding principles, and, more importantly, perspectives that have been significantly demonstrated and practiced in the workplace."
~ Ferdi Salon, Director of Human Resources & Administration of BIOEQ during the time of engagement (Strategic Planning)
---
"Thank you for spending a lot of time to understand our business. We felt that Jun Marfori & Ed Reyes did not just deliver the training as per content, they trained us with all their hearts :-)"
~ Jen Capones, Managing Director of Netrust Philippines Corporation (Training)
---
"Sir Jun, I was star-struck with your profile, not only in FB but I searched for you in google. I never realized that when conducting the seminar, pwede palang maging humble ang high achiever (A high achiever can be humble). Thanks a lot!"
~ Bank Manager, Philippines Bank (Training)
---
"Jun takes to heart that of developing his people. He trains people not only for skills but that of character and values."
~ Rosalie, Convergys (June 5, 2013)
---
Building a Networked Organization and a Transformational Culture
Journeying towards SALES Excellence