Training and Delivery Consultant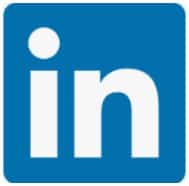 Orly is a graduate of the Philippine Normal University, Manila, where he had his Bachelor in Secondary Education major in English. He has been awarded with the Presidential Award for Students Leadership in 2003 for his contribution to the conceptualization and establishment of Republic Act 9163 or the National Student Training Program (NSTP) Act. Immediately after PNU, he earned a Fulbright scholarship in 2004 and presented his academic paper on Teaching Grammar through Contextual Reading at New York University in 2005.
In 2010, Orly was awarded the BPO Training Manager Excellence Award by Philippine Society for Training and Development (PSTD), for his contribution to academe-industry linkages and leadership training programs for the BPO. He is also one of the Senior Consultants for the Information Technology and Business Process Outsourcing Association of the Philippines (IBPAP) for the establishment of the Service Management Program.
Currently, Orly is the Executive Director for Training and Transformation for OSA Training and Education – a consulting network of young professionals on training and development that caters to corporate and academic partners in the Philippines.