Consultant and Trainer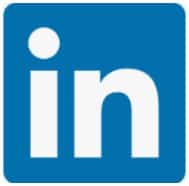 Vichelle was the Vice President for Financial Planning and Analysis at Citibank N.A. Singapore. She spearheaded Strategic and Operational Planning (Topline of $600mm), trained Manila FRSS and Mumbai CEO which significantly reduced reporting time and improved management reporting process, and she managed the first FPA audit with the highest assurance rating and nil issues. She also advised and provided consultation to ASEASN strategy on Vietnam Business Expansion, and built high-performance culture and managed team to be best-in-class, analytically driven organization.
For Citibank N.A. Philippines, some of her notable accomplishments include the reduction of the financial reporting cycle and management reporting cycle by 28%, leading the integration and centralization of 4 markets (Singapore, Israel, Bulgaria and Romania), and training various Finance teams on SMART reporting system.
Vichelle graduated Cum Laude in the University of the Philippines with a Bachelor of Science in Business Administration and Accountancy in 1994. She is also a Certified Public Accountant and she even took second place during her CPA Board Examination in 1994.
Vichelle's area of expertise are in: Financial Modeling, Budgeting and Forecasting, Auditing and Assurance, System Development and Implementation, Strategic, Operational & Financial Planning, Financial Reporting, Business Performance Management, Capital Project Analysis, Team Building and Leadership, and Database, Management Presentations.