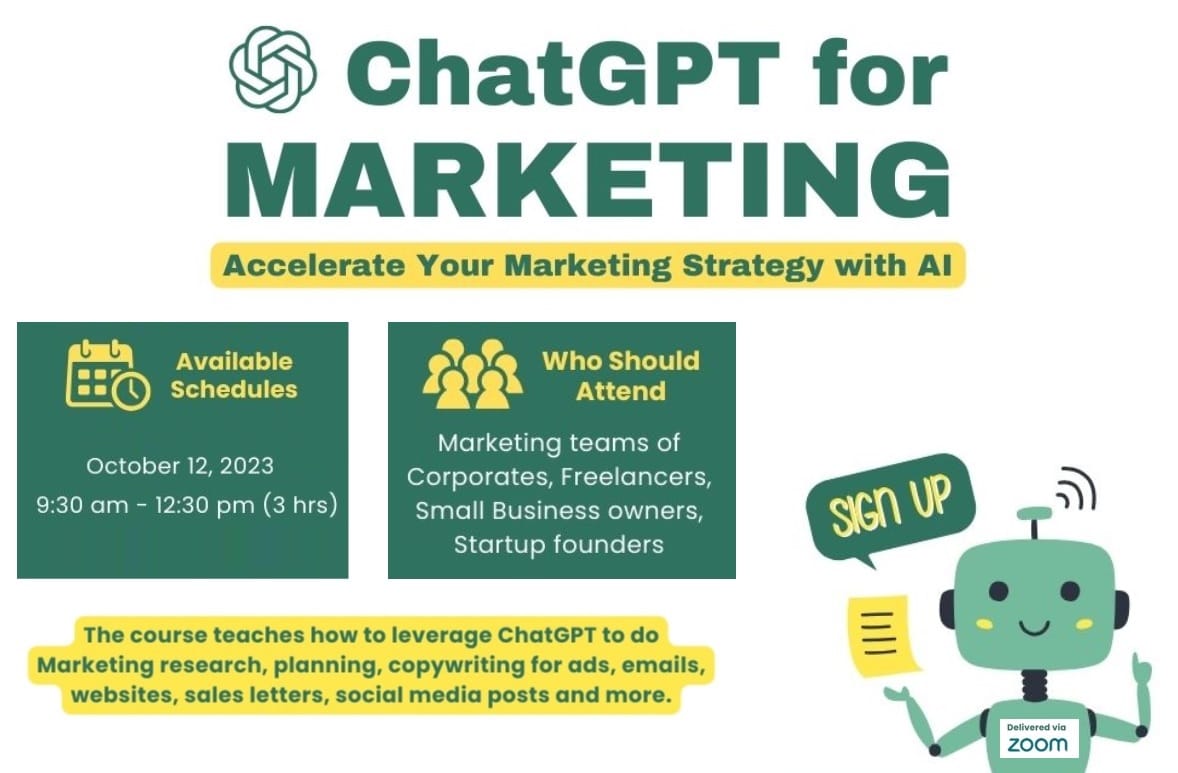 ChatGPT for Marketing (Public Training)
The course teaches how to leverage ChatGPT to do Marketing Research, Planning, Copywriting for Ads, Emails, Websites, Sales Letters, Social Media Posts and More.
>> Equip marketing managers with the knowledge & skills to effectively leverage ChatGPT in your marketing activities.
>> Explore the capabilities & potential applications of ChatGPT, learn prompt engineering techniques to obtain desired responses, and utilize ChatGPT for market research, strategy development, & customer insights.
>> Enhance your ability to create persuasive ad copy, curated emails, & engaging content with ChatGPT's assistance through practical exercises.
>> Learn the tools and knowledge to understand the usage of ChatGPT and optimize you marketing activities for better corporate results.
>> Also covered: Implementing AI-driven workflows.
---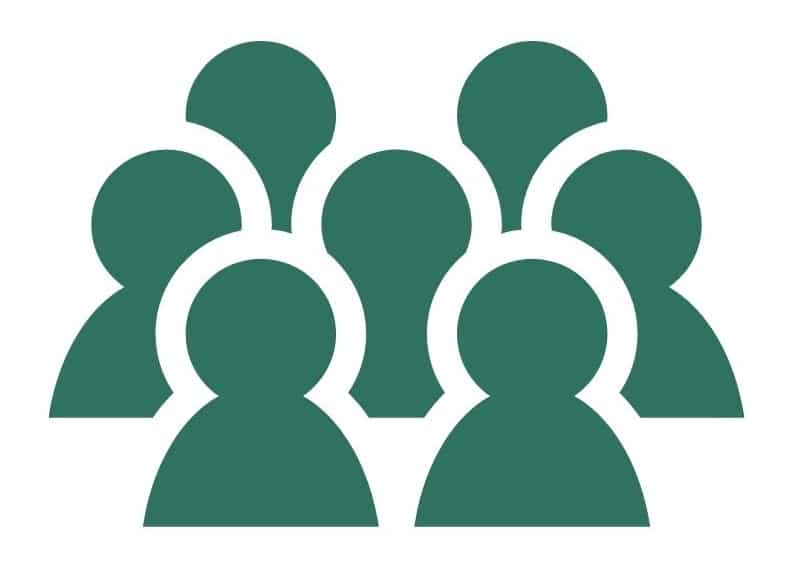 Who Should Attend?
Marketing teams of Corporates, Freelancers, Small Business owners, Startup founders
---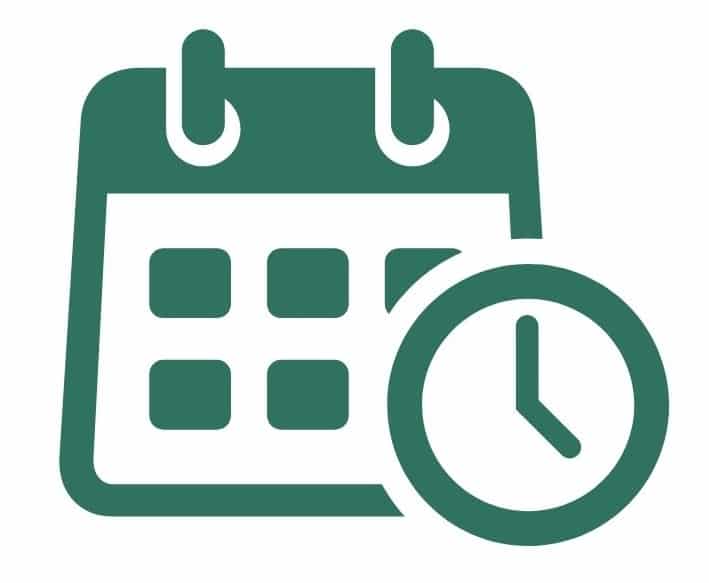 Available Public Training Schedule
October 12, 2023; 9:30 am – 12:30 pm (3 hrs)
---
This online training is organized by POWERinU Training & Coaching LLP (Singapore).