Last June 15, 2022, we were privileged to have once again worked with the Executive Committee (COMEX) team of SODEXO Business Rewards Services Philippines, as a follow up to the March 4, 2022 "kick-off" workshop. Spending a full day in a scenic, out-of-town resort, POWERinU established the desired environment, to effectively delve deeper into what had been so far accomplished since March, partnering to facilitate a stronger and more cohesive team, driving the organization towards the desired high performing culture, and effectively aligned with the global "SODEXO Way."
Themed as "Harnessing Uniqueness, Leveraging Strengths," the workshop was premised on the fact the like any typical Senior Leadership team, all the individual members are unique, and distinct in personalities, values, motives, work styles, backgrounds, responses to adversity, among others. But rather than viewing these as a barrier, we acknowledged, purposefully leveraged on these, to build stronger connections, synergy, complementarity. The experience was successfully achieved through the overlay of facilitation, the proactive engagement of all the team members, and the use of Strength Deployment Inventory (SDI) tools of CoreStrengths.
The Executive Committee emerged from the workshop with a clearer understanding of their individual strengths and how they can leverage these to operate as a unified team to effectively lead the entity in achieving their aggressive goals.
It was a fruitful and productive day, and it was truly empowering to experience self- and team discoveries, that resulted in identifying more avenues for a unified, inter-dependent and committed Senior Leadership team.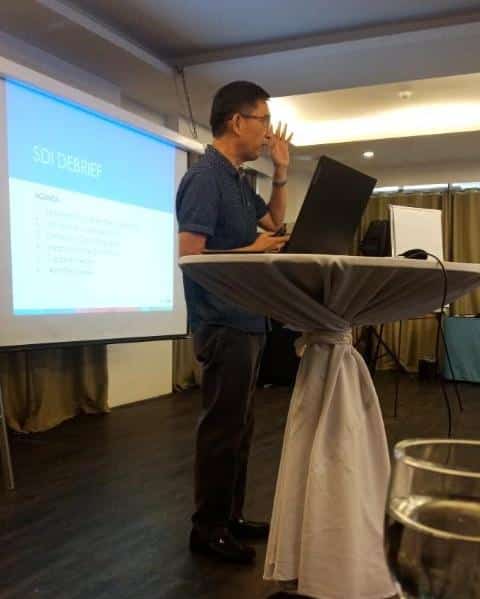 ---
"When most of our directors and our CEO joined the organization during the height of the pandemic,
PowerinU has helped us come together for a one-day training on the "Sodexo Way", followed by another
workshop "Harnessing Uniqueness and Leveraging our Strengths".
The training was led by Jun Marfori and Benjie Garcia who were very professional and detailed in designing
the program for us. They were also able to deliver the program very well because of the expertise in
training. Thank you PowerinU for journeying with us!"
~ Claire Caparas, HR Director of SODEXO
---
Interested in learning more about how you can leverage on the strengths of individual members of your leadership team to form a high-performing core that will excellently navigate your organization in the achievement of your organization's mission and objectives?
Send us a message to inquire or email us at [email protected].