Motivational Speaker, Career Transition, Life & Team Coach, Author, Canfield Certified Trainer and POWERinU Director Penny Bongato gave a talk on "Building a Coaching Culture" last July 1, 2022 for the leaders and employees of ADP, a comprehensive global provider of cloud-based human capital management (HCM) solutions that unite HR, payroll, talent, time, tax and benefits administration, and a leader in business outsourcing services, analytics and compliance expertise.
The talk provided attendees an opportunity to learn more about coaching, its purpose, how it is different from other modalities, how it can help organization performance, and the building blocks of a strong coaching culture. To cap the talk, there were even sharing of success stories on coaching and employee engagement.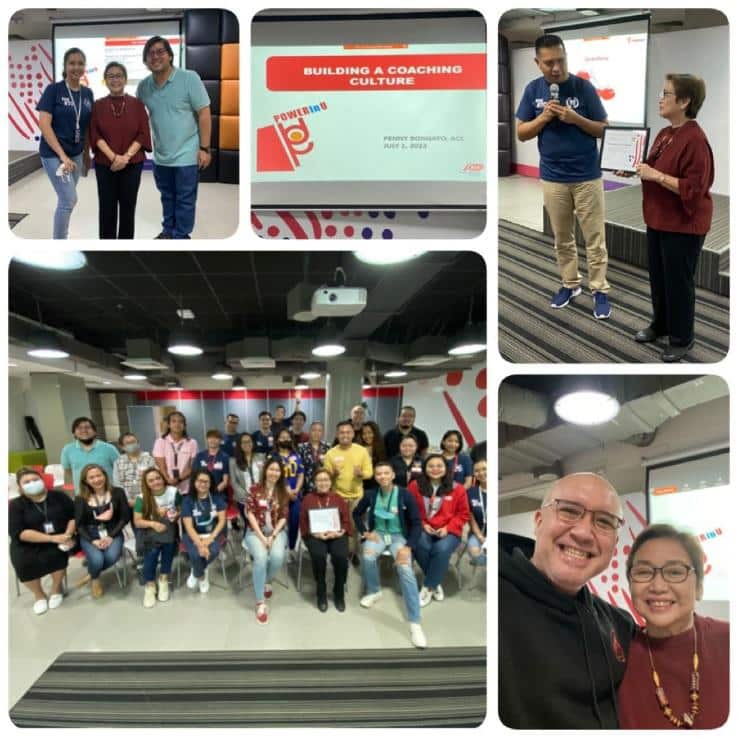 Connect with us to explore, discuss, experience our Coaching Programs!
Send us a message to inquire or email us at [email protected].