SEIPI's ASEMEP Semiconductor and Electronics Council (SETC) had their second quarter General Membership Meeting through the Teams platform last July 13, 2022. The focus of the GMM was on professional training and development.
The first session was given by Ms. Irene Salinas-Isleta, the VP for Internal Affairs and Chairperson of the Mentoring Committee, of the Philippine Society for Talent and Development who discussed the "Master Trainer Program" of PSTD.
Meanwhile, the second session was delivered by Ms. Elaine Bernalyn Cercado, Executive Coach, Trainer, Senior Consultant and Director of POWERinU Training and Coaching Philippines, Inc, and she talked about "Coaching as a Key Tool to Lead a Multi-Generational Workforce" covering the following topics:
Being a Coaching Leader-Manager

Why is being a Coaching Manager/Leader Important?
When to Manage and When to Coach
The Balance of Telling and Asking

A Few Simple but Hard-to-do Coaching Skills

Filtering
Conversation: Listening and Inquiry
Perspectives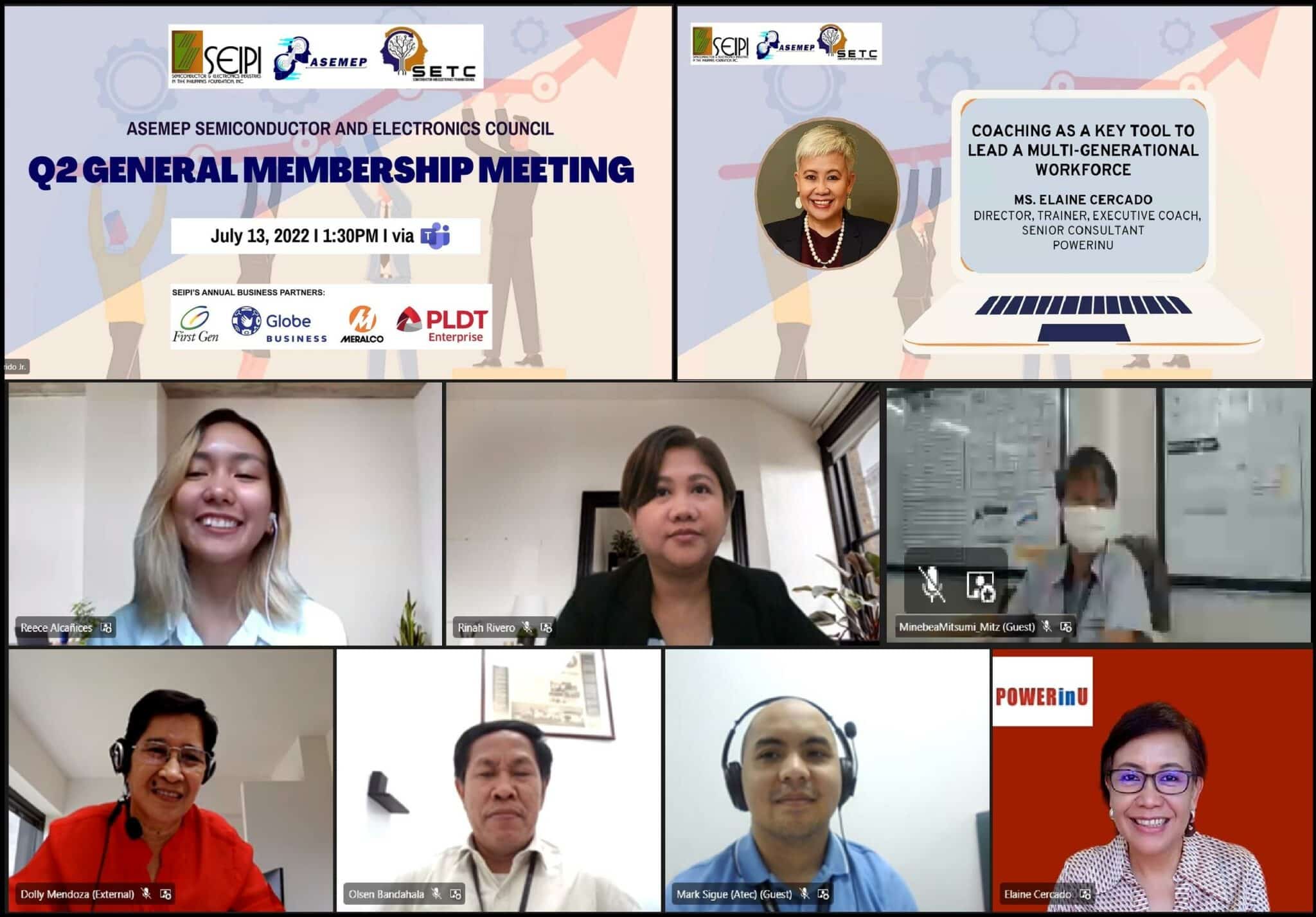 Watch the recording of Elaine's session:
Email [email protected] to inquire about similar sessions for your organization.