POWERinU Training and Coaching Philippines Inc. once again actively participated in the 2-day annual PASIA conference, this year themed as "SUPPLY CHAIN REVOLUTION: RESPOND, ELEVATE, & FORTIFY CONFERENCE 2022," at the Marriott Hotel, Paranaque City, last November 17-18, 2022. This annual conference is organized by the Procurement and Supply Institute of Asia (PASIA), a long-standing business partner of POWERinU. PASIAWorld is an event where PASIA and POWERinU had successfully collaborated for several years in succession.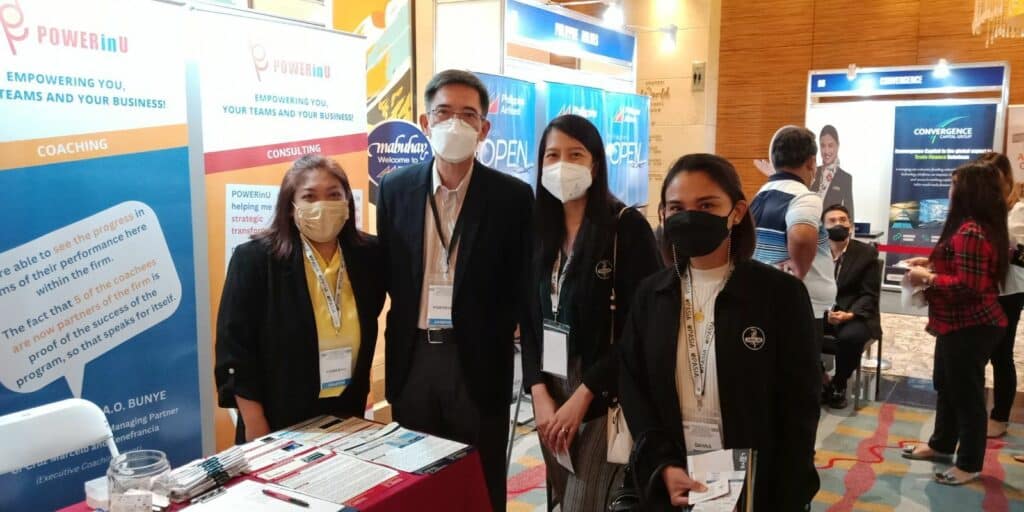 POWERinU was privileged to participate, as PASIA is the premier professional institute for procurement and supply chain in Asia, operating globally. PASIA is known to enable and empower organizations to manage resources, risks and costs, and to streamline overall business operations. PASIA provides added-value through education and certification of professionals – thereby enabling them to apply world standards to their procurement and supply operations, as key contributor processes to business growth and success.
One of POWERinU's Directors, Jun Marfori, a Senior Trainer / Consultant / Executive Coach, co-hosted the day 1 event which featured an impressive group of esteemed speakers and presenters, led by the President of the Management Association of the Philippines' President Rogelio Singson, who was the event keynote speaker.
On day 2, Jun Marfori sat in the discussion panel called "Everything is Supply Chain," a C-Suite level forum consisting of Senior and Functional Leaders in the global space. This was moderated by PASIA Chairman and CEO Charlie Villasenor, and the discussions covered a broad range of international and global themes of great interest and relevance to all the participants in the plenary. In the panel, Jun Marfori emphasized the continuing key role of people, and the need for ongoing development, in the Procurement / Supply Chain / Logistics function, amidst the certainty of disruption and change, and even with the looming threat of a global crisis, brought about by numerous global high-impact events.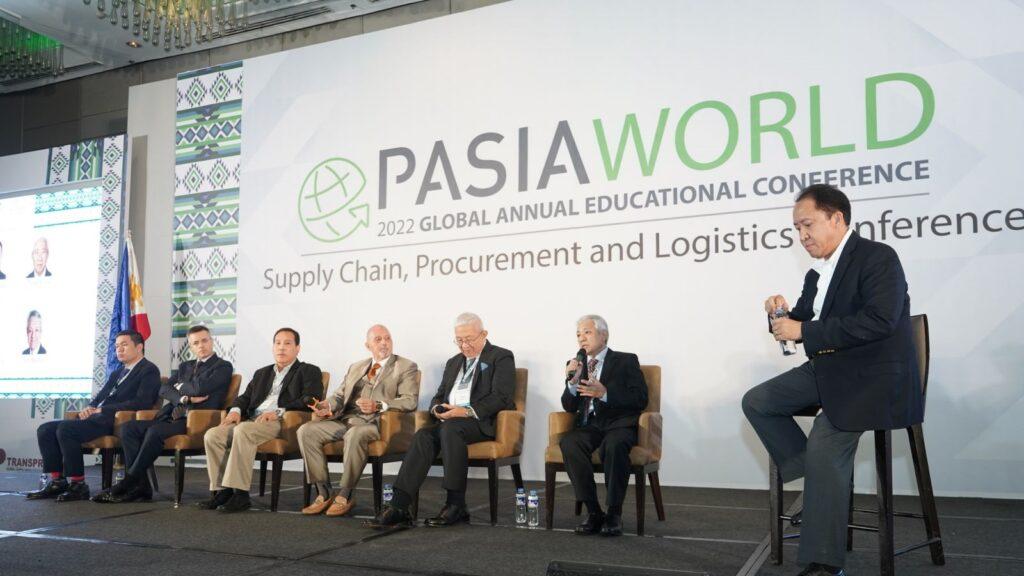 Also on Day 2, Terry Farris, whom POWERinU endorsed to speak at the conference, engaged the audience actively with his presentation "Future Fit – Responsible Logistics" where he spoke passionately about ESG (Environment, Social and Governance), which aligned well with the increasing significance of sustainability in business, which includes all the processes that impact, or are impacted by, the business processes of Supply Chain. Terry Farris Director, who is with Arowana Impact Capital, is also a Trustee of the Ramon Aboitiz Foundation Inc., and recently joined the Board of Green ANTZ.
At the heels of 2-year lockdown brought about by the covid pandemic, the event was attended by well over 100 individuals live in plenary, complemented by those who joined virtually, and capped by the resulting positive feedback and reception throughout the 2 days. A networking and celebratory cocktail reception capped the 2-day conference.
Once again, congratulations to PASIA, and our honor and privilege to once again collaborate with you. We in POWERinU look forward to continuing great work together!