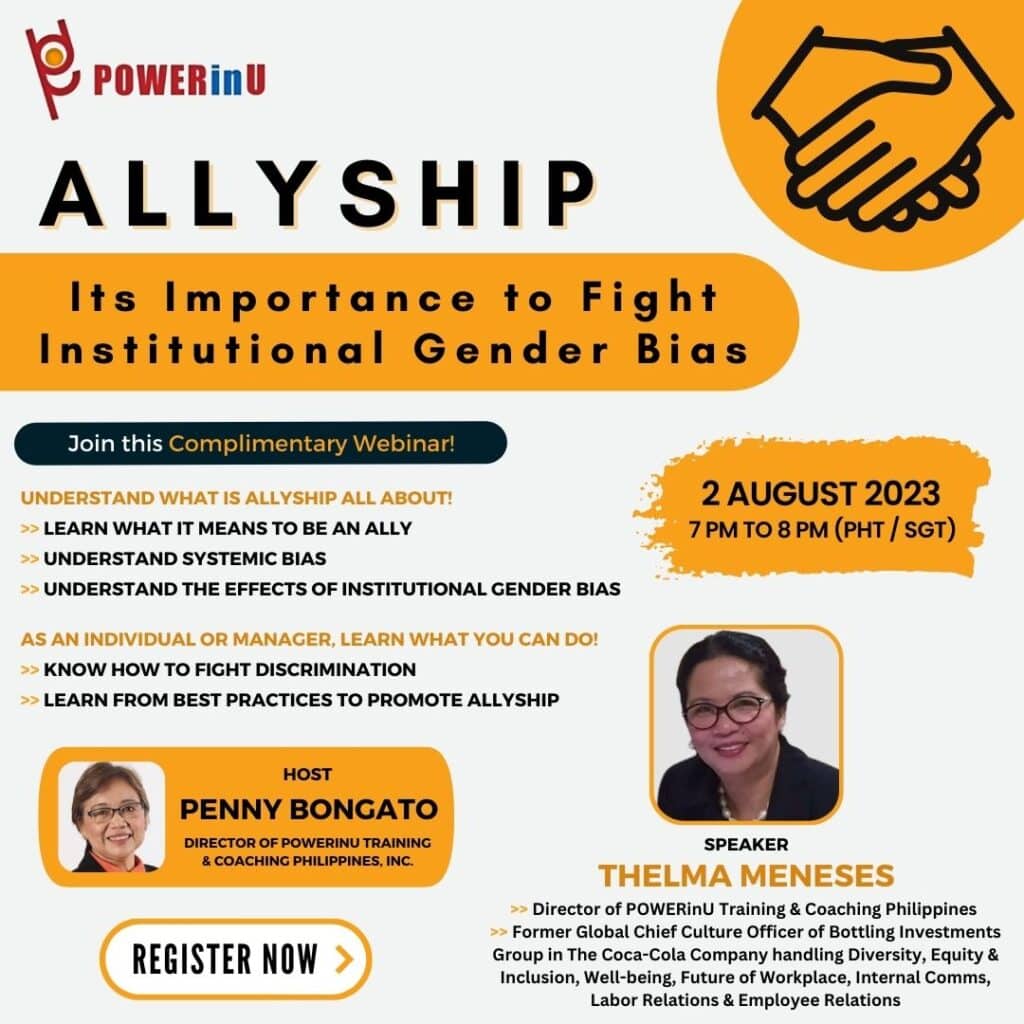 ALLYSHIP – Its Importance to Fight Institutional Bias
August 2, 2023
7:00 pm – 8:00 pm (PH Time)
This is a FREE WEBINAR.
UNDERSTAND WHAT IS ALLYSHIP ALL ABOUT!
>> Learn what it means to be an Ally
>> Understand Systemic Bias
>> Understand the Effects of Institutional Gender Bias
AS AN INDIVIDUAL OR MANAGER, LEARN WHAT YOU CAN DO!
>> Know How to Fight Discrimination
>> Learn from Best Practices to Promote Allyship
Speaker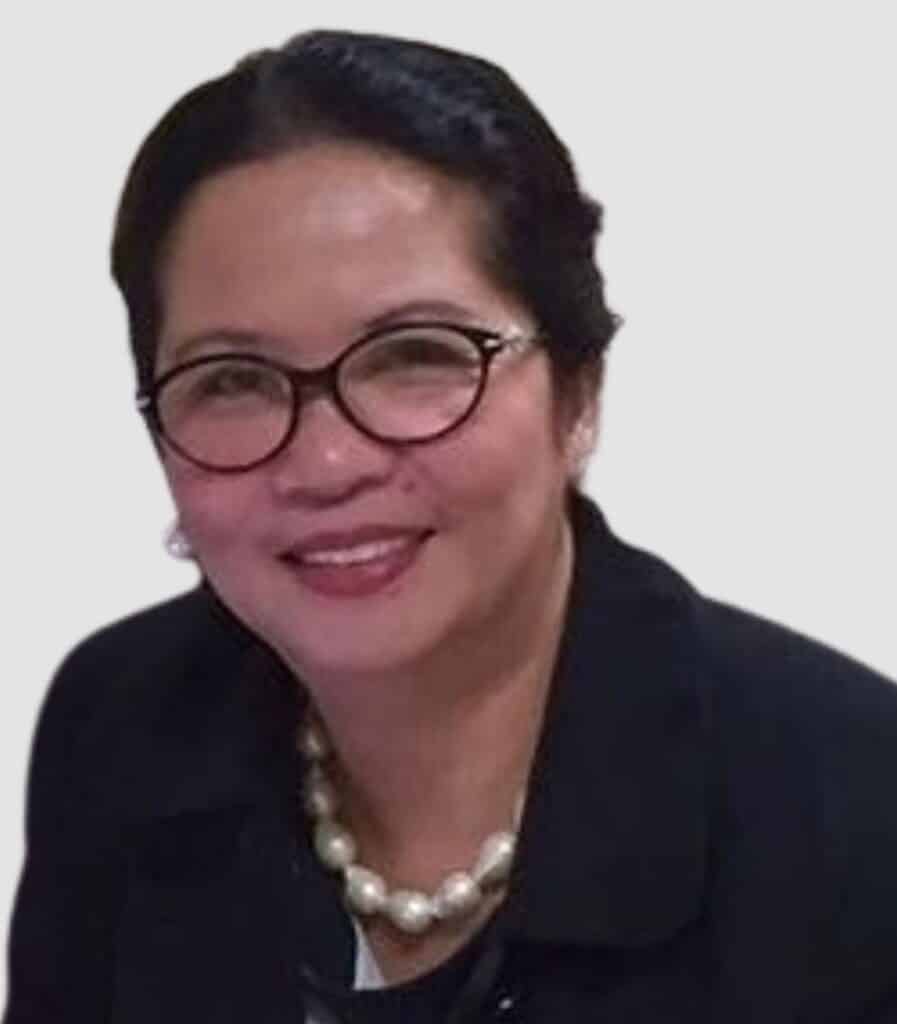 Director, HR Consultant and Executive Coach
Former Global Chief Culture Officer of Bottling Investments Group in The Coca-Cola Company handling Diversity, Equity & Inclusion, Well-being, Future of Workplace, Internal Comms, Labor Relations & Employee Relations
Host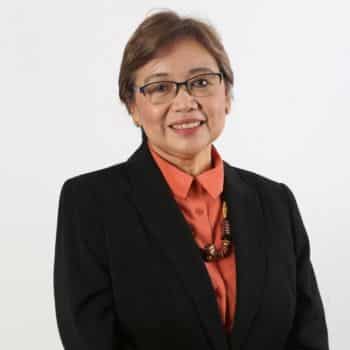 Director, Success Coach & Trainer, Facilitator, Business Change Consultant
---
We do not give certificates to our free publicly-offered webinars.
However, if you need proof of webinar attendance, we suggest forwarding to your organization or school a copy of the post-webinar email we send only to those who registered.
The recording of our free webinars are also uploaded in POWERinU's YouTube channel for everyone to watch again so feel free to subscribe so you can be updated whenever we have new uploads.