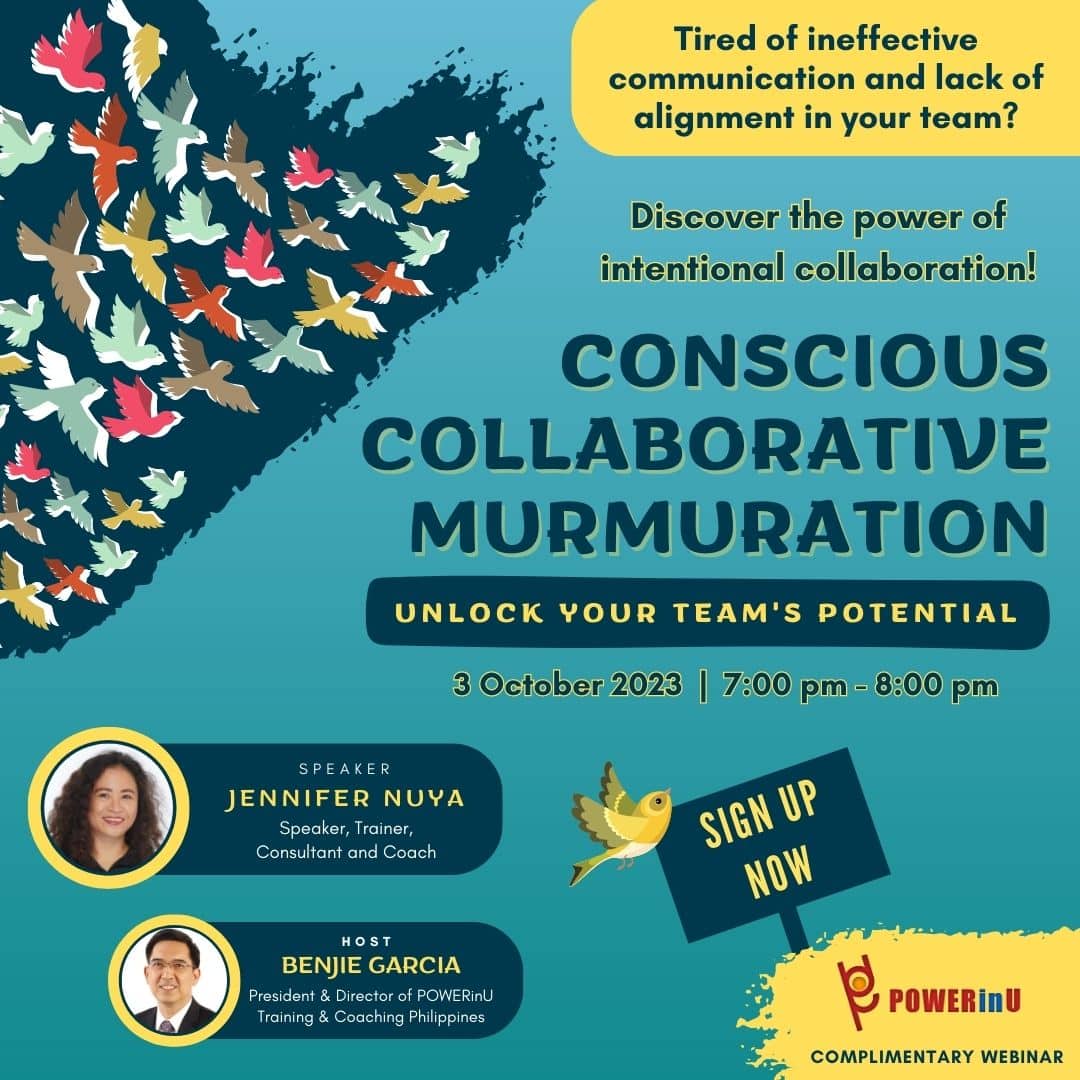 CONSCIOUS COLLABORATIVE MURMURATION: Unlock Your Team's Potential
October 3, 2023
7:00 pm – 8:00 pm (PH Time)
This is a FREE Webinar.
Are you tired of ineffective communication and lack of alignment in your team?
Join our upcoming webinar "Conscious Collaborative Murmuration" on October 3, 2023 and discover the power of intentional collaboration.
Our guest speaker will guide you through the benefits and importance of conscious collaborative murmuration, define key performance indicators and metrics for evaluating its impact, and share strategies for scaling it from small teams to larger organizations. You will also learn how technology can support your team's collaboration, making it more efficient and effective.
Don't miss this opportunity to unlock your team's potential and take your collaboration to the next level. Sign up now!
SPEAKER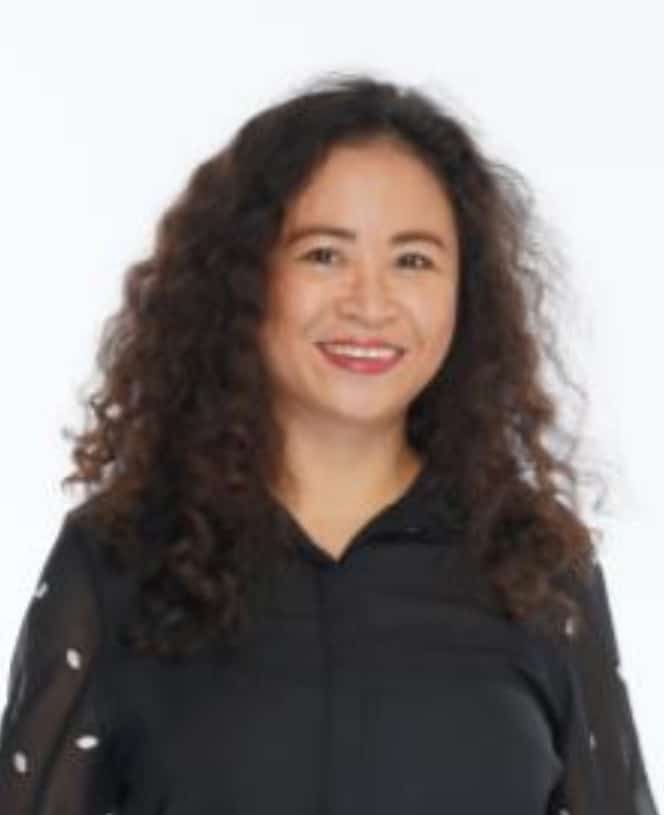 JENNIFER NUYA
Speaker, Trainer, Consultant and Coach
With 16 years of experience, which includes holding various leadership positions in the BPO (outsourced and captive businesses) and non-BPO (Publishing, Pharmaceuticals, Telecoms, and Energy Management and Automation) industry, 6 years in Shared Services environment and 6 years in operations and support management, she has helped global, multi- cultural and matrixed organizations create positive work environments.
In one of her current roles, she harnesses the power of gamification and youth-centered design to bridge diversity through communication. She is also the Resident DEIB (Diversity, Equity, Inclusivity and Belonging) Aesthete and Co- Producer of Stories from the Fringe on The New Channel where individual differences including race, gender, class, ability, and many others are not only understood and accepted but also celebrated.
HOST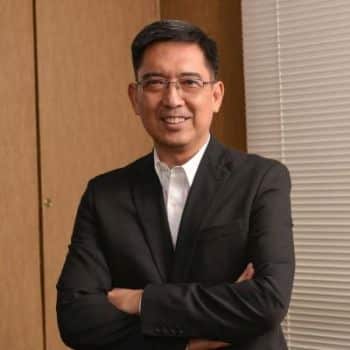 Director, Executive Coach & Trainer, HR Consultant
---
We do not give certificates to our free publicly-offered webinars.
However, if you need proof of webinar attendance, we suggest forwarding to your organization or school a copy of the post-webinar email we send only to those who registered.
The recording of our free webinars are also uploaded in POWERinU's YouTube channel for everyone to watch again so feel free to subscribe so you can be updated whenever we have new uploads.