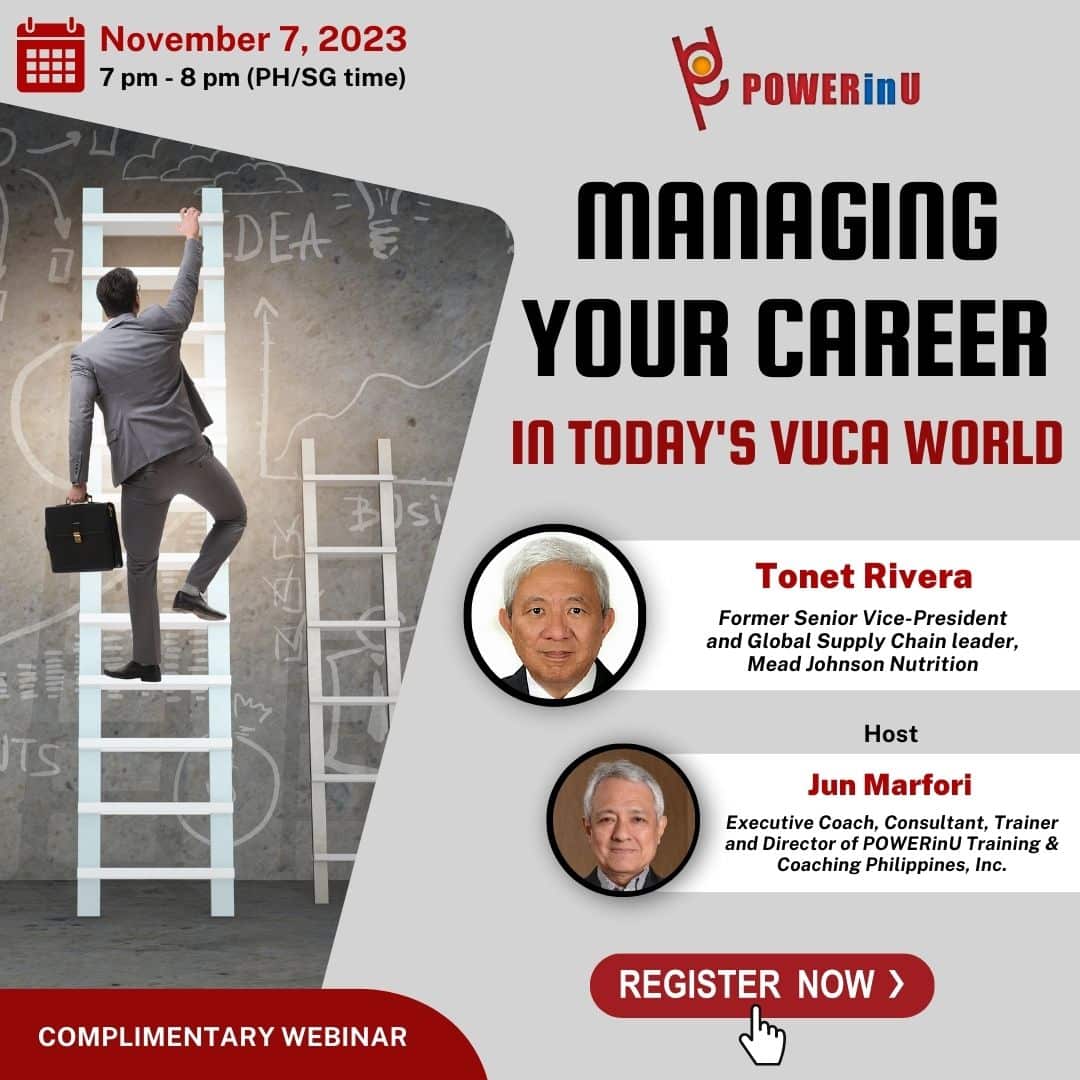 Managing Your Career in Today's VUCA World
November 7, 2023
7:00 pm – 8:00 pm (PH Time)
This is a FREE Webinar.
Ready to Propel Your Career to New Heights? Join Our Webinar!
Join us in this webinar as we discuss key considerations for career growth in an ever changing, more challenging world.
The speaker will discuss:
>> The Impact of AI: How AI is reshaping industries and influencing career paths.
>> The Work-From-Home Syndrome: Understand remote work dynamics and find a balance that enhances your career.
>> Sustainability & Globalization: Explore career opportunities at the intersection of these powerful forces.
>> Generational Disconnects: Make multi-generational differences work for you and your career advancement.
Some things never go out of date so we will also discuss the timeless traits that fuel success: Integrity, Critical Thinking, Decisiveness, and Experience.
Finally, we will present a live case of an actual high-performing individual faced with diverse options on his career. What would YOU do in his shoes?
Don't miss out on this transformative experience!
Register now and prepare to level up your career game.
SPEAKER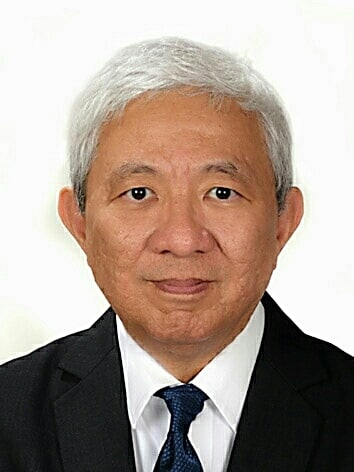 TONET RIVERA
Former Senior Vice-President and Global Supply Chain Leader, Mead Johnson Nutrition
HOST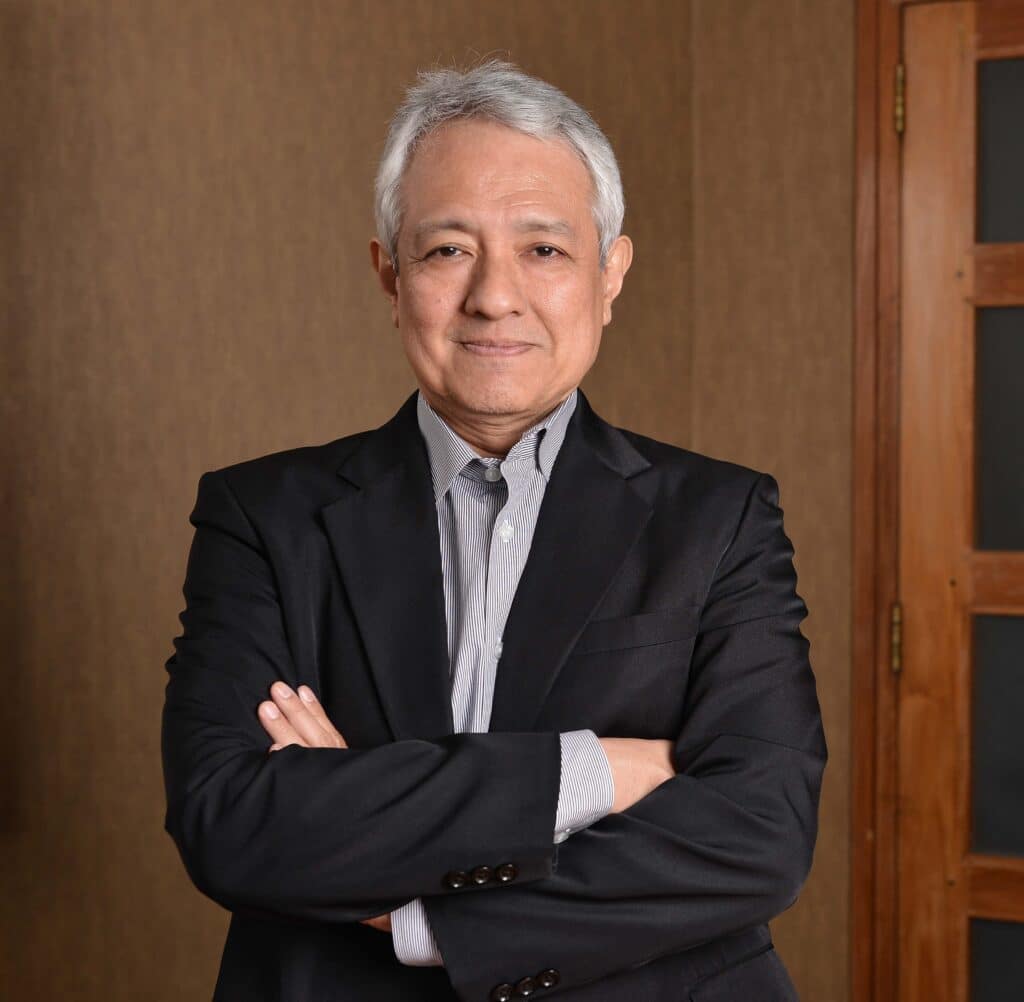 Director, Executive Coach & Trainer, HR Consultant
---
We do not give certificates to our free publicly-offered webinars.
However, if you need proof of webinar attendance, we suggest forwarding to your organization or school a copy of the post-webinar email we send only to those who registered.
The recording of our free webinars are also uploaded in POWERinU's YouTube channel for everyone to watch again so feel free to subscribe so you can be updated whenever we have new uploads.
#CareerGrowthWebinar #FutureProofYourCareer #InnovationInAction