By Jun Marfori
Last November 14-15, 2019, POWERinU once again joined the annual major 2-day conference of PASIA, the Procurement and Supply Chain Institute of Asia, held at the Marriott hotel ballroom at Pasay City. POWERinU's participation in this year stepped up to a significant level, as major sponsor, partnering with co-sponsor Wargitsch Transformation Engineers, a Germany-based global Consulting and leading Digital Transformation company.
This year's conference theme – Future Proofing for Business Sustainability and Competitiveness Through Supply Chain, Procurement and Logistics – inspired the decision to partner with WTE and its strong reputation, track record and strengths as a global Digital Transformation company. This also influenced the development of the theme for the POWERinU-WTE presentations in both the plenary and breakout Focus Group Discussion, as well as provided the context for Jun Marfori to develop the Panel Discussion theme and suggested discussion points among the panelists. POWERinU and WTE were visibly with strong presence on stage for both days of the conference.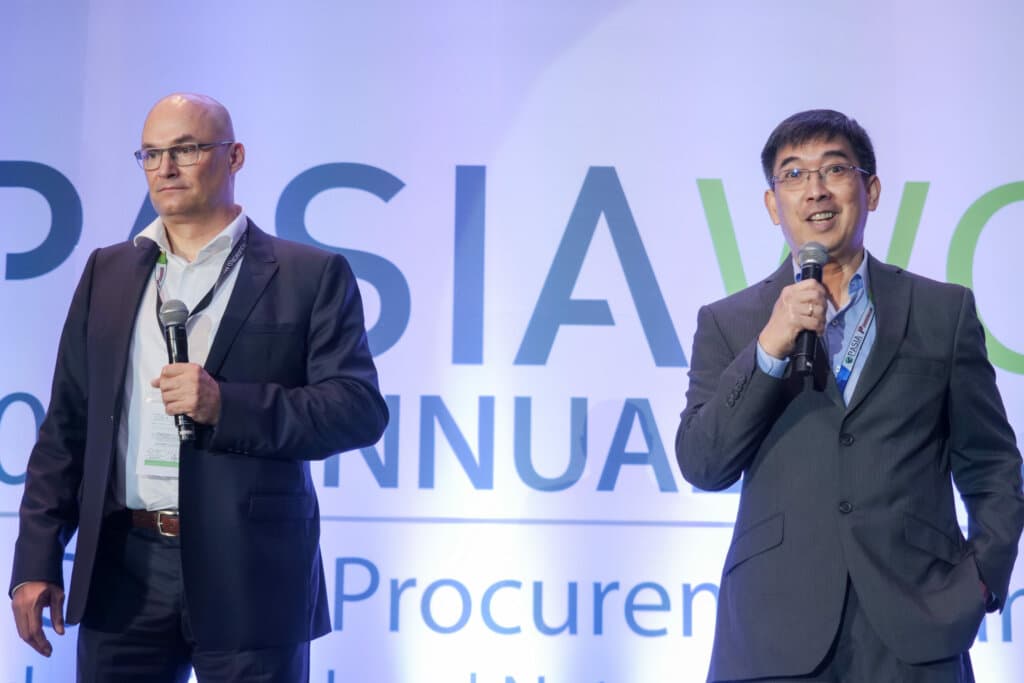 Our very own Benjie Garcia partnered with Dr. Christoph Wargitsch, WTE global Leader, presenting "Lean, Agile and People Transformation in the Digital Ecosystem" in plenary on Day 1, and then continued on "Lean, Agile and People Transformation in the Digital Ecosystem, in Deep Dive", as a Focus Group Discussion during breakout sessions, in Day 2. The plenary session conference drew as many as close to 400 attendees based on PASIA's registration headcount.
POWERinU's Jun Marfori, co-emceed (with William "Bill" Kohnen, Global Manager, Shared Services, RING CENTRAL) the 2-day conference, and moderated a Panel Discussion on Future Proofed Sustainability and Competitiveness – Harnessing People and Technology – participated in by a panel of esteemed global leaders:
Manager Regional Sourcing – Asia Pacific, Phillip Morris
Head of Strategic Planning, Integrated Micro-Electronics Inc.
Assistant Vice President, Leading QSR Company
MBA, Senior Director Global Purchasing and Supply Management, Vishay Semiconductors
CEO of Wargitsch Transformation Engineers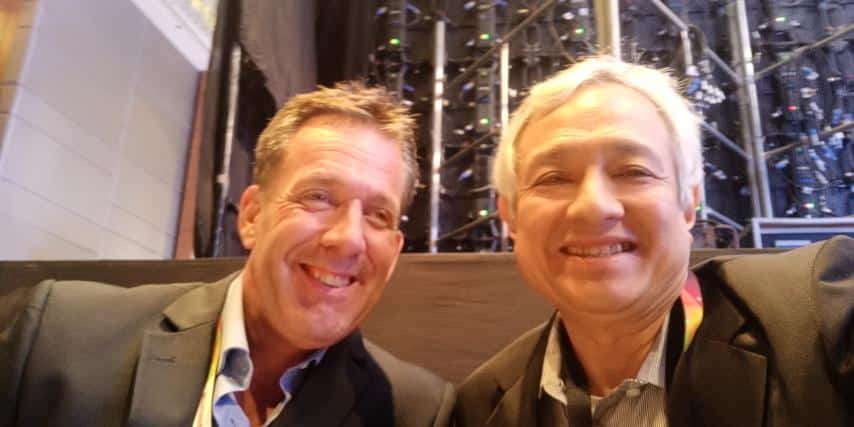 As major sponsor, not only did POWERinU and WTE have the opportunity to show its branding AVP throughout the conference, before official opening and towards closing, and all breaks, on both days; the logos of both companies were featured in all official flyers and publications, both had inserts and giveaways in the "leave behinds" for all conference attendees. Penny Bongato, Director and Consultant, and Trina Gonzales, Marketing Consultant, of POWERinU, effectively manned the POWERinU / WTE booth, with flyers, brochures and business cards for follow up Business Development calls and networking. Penny Bongato, now a book author and renowned conference speaker herself, also had on hand copies of her first book, "Career Shift" and recently-published second book "Ask for a Bigger Blanket".
Overall, the partnership with WTE, and major sponsorship with PASIA, participation as co-emcee, Panel Moderator, and as plenary and Focus Group Discussion presenters, drew much participation, yielded informal verbal feedback off the floor from the conference attendees, and were engaging, lively and well-applauded. This was reinforced by the traction generated during the post-event cocktails and networking with attendees, where prospective meet ups seemed more natural and easy.
This conference can be considered as a perfect rejoinder to POWERinU's significant partnership with PASIA in its September 2019 PASIA HR conference, themed around the effective partnership of the HR function and the "business" led by Logistics, Supply Chain and Procurement. In that September 2019 PASIA HR conference, Jun Marfori was the solo Day 1 emcee, while Benjie Garcia was not only a key plenary presenter but also a participant in a Panel Discussion that served as a "dialogue" between the HR and Logistics / Supply Chain team leaders in attendance.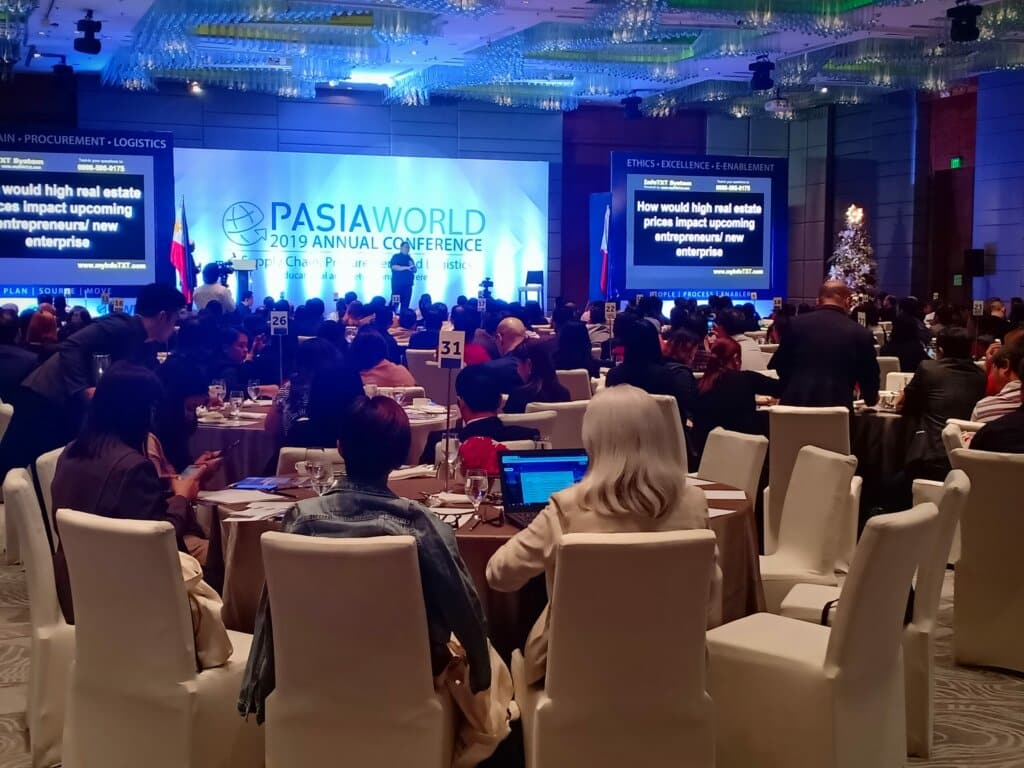 It is also noteworthy to mention that POWERinU had recommended Jennifer Tongco, Managing Director for Netrust Philippines Corporation, who spoke about Cyber Security in the September 2019 PASIA HR conference. PASIA once again invited her to speak about "Managing Risk in the Information Age" in plenary during this recent PASIAWorld conference.
We most certainly look forward to more collaboration with WTE and PASIA not only on conference participation, but also on possible mutual client engagements to deliver value-adding solutions where our competencies and strengths complement, and to enable organizations to harness people leadership and skills – hence, yield stronger business results.
POWERinU, more power in 2020!